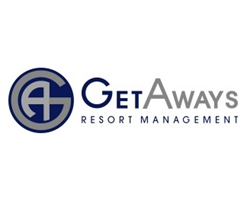 Denver, Colorado (PRWEB) September 22, 2015
Getaways Resort Management is excited to tell their members about the skiing and snowboarding event of the year, the annual Vail Ski Swap in Lionshead, Colorado. For the forty-fifth year in a row, the Ski and Snowboard Club's annual event is the finest location in Colorado to find everything ski and snowboard enthusiasts could possibly want. From helmets to goggles, and even winter clothing, the swap has it all. Visitors can pick up pristine equipment, or snag a bargain and purchase some used gear as well. The swap runs from October 23rd through the 25th.
After spending a day browsing through the state's finest skiing and snowboarding swap meet, Getaways Resort Management knows that travelers will be itching to experience the great outdoors on their own. Luckily for these adventure-seeking travelers, Avon is located close to some of Colorado's most scenic attractions. McCoy Park, in Beaver Creek, is a thirty-two kilometer landscape that is known to have some of the most scenic skiing and snowboarding trails in the world. This is a great location to break in some of the new equipment that travelers picked up at the annual swap.
For travelers looking for more of a relaxing expedition into the Colorado wilderness, Getaways Resort Management recommends looking into the Walking Mountain Science Center. The center features a wide variety of programs and events that travelers of all ages will enjoy. There are the Nature Tykes and Earth Explorers programs from the younger visitors, and morning bird walks and field studies for travelers really looking to learn more about the local wildlife and the environments that they live in.
Getaways Resort Management knows that Falcon Point in Avon, Colorado, is hands down the best October vacation destination for travelers seeking a vacation based upon the great outdoors.
Getaways Resort Management has carefully crafted a number of unique strategies that will offer unmatched solutions to those who have invested in vacation ownership. With these game winning strategies, a proven record of success, and a commitment to creating lasting relationships with its clients, Getaways Resort Management offers the most extraordinary and up to date solutions in the industry. To learn more please visit http://www.getawaysresorts.com.
###
844.438.2997
info(at)getawaysresorts(dot)com
Press release distributed by JW Maxx Solutions, a leader in content management solutions and part of a family of companies that includes Enterate Ahora.