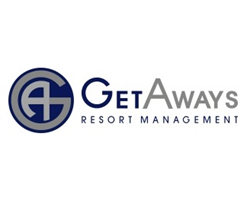 Miami, Florida (PRWEB) June 11, 2015
Getaways Resort Management wants to ensure that every holiday is special for vacationers, and one of the best ways to create extraordinary holidays with loved ones is to use these holidays to take fantastic family vacations. United States Independence Day Celebrations are right around the corner, and many unforgettable summer destinations will be coming alive on the 4th of July. For those still trying to find the perfect place to spend 4th of July with their families and friends, Getaways Resort Management recommends the stellar festivities that will be taking place in Delray Beach, Florida this July. These events can be enjoyed by those who are staying at the lovely Dover House this July. Here, the travel expert shares information on some of the upcoming activities that will be offered in the destination during the holiday.
On the 4th of July, Delray Beach will come alive with the annual celebration that is held there. The event is naturally one created to appeal to every member of the family, and offers many chances for kids to enjoy the vacation with Getaways Resort Management just as much as their parents. There will be the Remax Splash Zone, which gives kids the chance to cool down with water slides and games. There will also be crafts, a photo booth, and face painting for the kids as well.
For the whole family to enjoy, there will be great refreshments at the event from food trucks, and vendors on site, and nearby restaurants as well. There will also be food eating contests, a display of sand sculptures on the beach, mini golf, and live entertainment. Parents can even stop by the Beer Garden for a drink and a great bite to eat. Of course, everyone that is in attendance can enjoy hanging out on the beach, and naturally the highlight of the night will be the stunning fireworks display held in honor of Independence Day. Getaways Resort Management highly encourages families to consider a trip to Dover House this summer to take advantage of these thrilling 4th of July celebrations.
Getaways Resort Management has carefully crafted a number of unique strategies that will offer unmatched solution to those who have invested in vacation ownership. With these game winning strategies, a proven record of success, and a commitment to creating lasting relationships with its clients, Getaways Resort Management offers the most extraordinary and up to date solutions in the industry. To learn more please visit http://www.getawaysresorts.com.
###
Press release distributed by JW Maxx Solutions, a leader in content management solutions and part of a family of companies that includes Enterate Ahora.