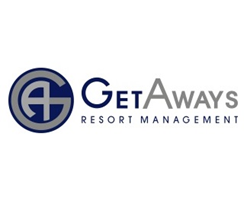 Beaver, Utah (PRWEB) June 30, 2015
When families, couples, and individuals are looking for somewhere to spend the glorious summer months, Getaways Resort Management knows that these travelers have a number of great choices available to them. One destination that Getaways Resort Management would like to recommend to those who are still trying to find the perfect summer spot is Beaver, Utah where they can stay at the stunning Eagle Point Resort. When staying at the resort, guests can enjoy a fine and luxurious vacation stay and while they enjoy relaxing at this resort, travelers can also partake in some of the local activities, and attractions to make their vacation one that is thrilling and enjoyable. Here are some of the best local options to enjoy during the summer.
1. River Rafting at Sevier River: Water sports are some of the most enjoyable for travelers during summer getaways, and for those who are staying at the Eagle Point Resort, river rafting is one of the best local options for summer fun. When taking advantage of this activity, travelers can kayak through Marysville valley to appreciate the lovely scenic view while on the water. Many also get the chance to see some of the local wildlife such as black bears, beavers, hawks, and eagles.
2. Beaver City Golf Course: One of the best ways to relax while on vacation is to enjoy a round of golf. Those staying in Beaver, Utah with Getaways Resort Management this summer can do just that by visiting this local 9-hole golf course. With challenging holes that will interest players of every level, the course is a great place to enjoy a fun day out, whether playing a round alone or starting a competition with travel companions on the green.
3. State Parks: When staying at the Eagle Point Resort, travelers are encourages to enjoy exploring the beautiful outdoor beauty of this destination. Those who truly want to enjoy the great outdoors this summer can do so by attending any of the nearby Utah National Parks such as the Zion National Park, the Bryce Canyon National Park, or even by visiting the nearby Grand Canyon National Park. These will offer travelers a chance to explore and to push their adventurous side as they see the wonders that these parks have to offer.
Getaways Resort Management is an industry leader offering game winning solutions for vacation owners to ensure that they are making the most of their investment in a vacation property. From financial management services to facility maintenance solutions, these programs are specially designed with members in mind, offering them top of the line customer service and engagement. To learn more about how Getaways Resort Management is changing the name of the game with innovative solutions, please visit http://www.getawaysresorts.com.
###
Press release distributed by JW Maxx Solutions, a leader in content management solutions and part of a family of companies that includes Enterate Ahora.