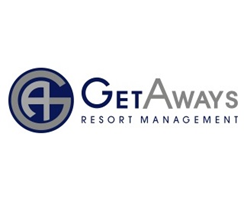 LAKE TAHOE, California (PRWEB) August 27, 2015
Visitors to Lake Tahoe who are looking to experience the beautiful Sierra Mountains in a new way should take part in the Tahoe Sierra Century Ride on Sept. 12.
The Tahoe Sierra Century is a charity bike ride that supports band programs at North Tahoe Middle and High schools, says Getaways Resort Management. Visitors to Olympic Village Inn will be in a prime location to participate in the event.
With three routes to choose from – 30, 60 or 100 miles – riders can experience challenging hill climbs and spectacular views along Lake Tahoe and over the summit of the Sierra. According to Getaways Resort Management, the flat 30-mile route is a novice ride between Squaw Valley and Donner Lake, with views of the Truckee River. The 60-mile route goes past the West End Donner Lake, climbs over Donner Pass, and then heads along old Highway 40 to Big Bend before returning to Squaw Valley. The total elevation gain for this route is 3,000 feet. Finally, the 100-mile route follows along Lake Tahoe's north shore before it crosses Brockway Summit to Truckee in the Tahoe Donner area. It then continues by Donner Lake before climbing Donner Summit, continuing to Cisco Grove and returning to Squaw Valley. This route's total elevation gain is 7,200 feet.
According to Getaways Resort Management, lunch will be provided for riders at West End Donner Lake for the 30-mile riders and at Big Bend for the 60- and 100-mile riders. Also, the event organizers will serve a dinner at the end of the event from 1:30 to 6 p.m.; this includes dinner, desert, and a drink. The North Tahoe High School and North Tahoe Middle School Bands will perform at lunch, dinner and along the route so donors can see their dollars at work. In fact, all of the event organizers and volunteers are band families. These volunteers can be found along the course, offering energy drinks, food, assistance or encouraging words.
Getaways Resort Management says that people who are interested in participating in this unique event must wear a properly fitting, U.S. CPSC-approved helmet. Also, riders must be 14 years of age or older.
Getaways Resort Management has carefully crafted a number of unique strategies that will offer unmatched solutions to those who have invested in vacation ownership. With these game winning strategies, a proven record of success, and a commitment to creating lasting relationships with its clients, Getaways Resort Management offers the most extraordinary and up to date solutions in the industry. To learn more please visit http://www.getawaysresorts.com.
###
Press release distributed by JW Maxx Solutions, a leader in content management solutions and part of a family of companies that includes Enterate Ahora.