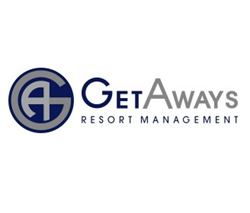 Haliburton, Ontario, Canada (PRWEB) September 17, 2015
Getaways Resort Management wants travelers to know that Haliburton, Ontario is a top vacation destination pick for Fall 2015. Not only is Haliburton home to some of the most striking scenery in all of Canada, but during fall months the region's beauty is amplified. Late October is the perfect time to visit Haliburton Heights, not just for the scenery but for fantastic amenities and some of the exciting local events that can truly make a vacation memorable.
Getaways Resort Management knows that many travelers love to learn about the regions they visit, during their vacations. Whether curious travelers are learning through museums, nature expeditions, or even through hands-on activities, they always love to absorb new things as much as possible. With such travelers in mind, Getaways recommends heading to the Bark Lake Leadership Centre to check out the Winter Moccasin Workshop, taking place on October 17th and 18th. Here, visitors can build their own hand-crafted, buckskin winter moccasins while experiencing the beautiful, Canadian outdoors. Kielyn and Dave Marrone host the workshop and as two winter wilderness survivalists, they will have plenty of stories to share about their adventures during the two day workshop.
For travelers looking to learn about the Canadian wilderness during the winter while working on something to take home and show off to their friends and family, Getaways Resort Management points out that the Winter Moccasin Workshop is the perfect choice.
Also taking place in late October is the fall presentation of the Haliburton Concert Series featuring Kortgaard & Tiefenbach. Getaways Resort Management is sure that travelers looking for an enjoyable evening of classical music will love this event. Together, Kortgaard and Tiefenbach perform some of the classical sounds of Mozart, Stravinsky, Ravel, and Schumann to the delight of listeners. The performance is sure to be unforgettable for guests of all ages.
Whether travelers are looking for educational, hands-on activities or a relaxing night of memorable music, Getaways Resort Management is confident that staying at Haliburton Heights in Haliburton, Ontario can deliver both and so much more.
Getaways Resort Management has carefully crafted a number of unique strategies that will offer unmatched solutions to those who have invested in vacation ownership. With these game winning strategies, a proven record of success, and a commitment to creating lasting relationships with its clients, Getaways Resort Management offers the most extraordinary and up to date solutions in the industry. To learn more please visit http://www.getawaysresorts.com.
###
Press release distributed by JW Maxx Solutions, a leader in content management solutions and part of a family of companies that includes Enterate Ahora.