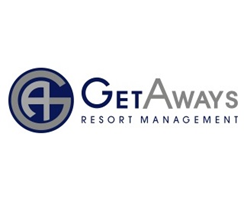 HALIBURTON, ONTARIO, CANADA (PRWEB) September 29, 2015
Getaways Resort Management, always keen on ensuring travelers receive the best vacation experience imaginable, are directing families towards Haliburton, Ontario in order to enjoy the beautiful autumn weather and scenery. While visiting Haliburton Heights in late October, Getaways encourages families to stop by some fantastic Halloween-themed events for some family-friendly fun.
Many families like to maintain their healthy habits, even when on vacation. Getaways Resort Management recognizes these healthy travelers and wishes to highlight the annual Haliburton Zombie Walk and Food Drive as an excellent, themed vacation opportunity. The Zombie Walk is a fun way to spend the evening, while helping to support those in need. There will be plenty of thrills and chills, as well as dancing and live entertainment throughout the day. Travelers will not want to miss out on this Haliburton holiday tradition.
Getaways Resort Management is also pointing out that over in Minden Hills another family friendly Halloween event is taking place. The Minden Hills Family Halloween Party is an annual event that takes place at the Minden Hills Community Center. Admission is just $1 and the event is filled with games, prizes, costume contests, live entertainment, and plenty of candy and treats.
Families with children young enough to go trick-or-treating will find plenty of welcome community members who give out candy to the youngsters. Getaways Resort Management suggests that families look up the annual Hali-ween events in Haliburton, to see what locations are hosting events and what areas are the best for trick-or-treaters.
Getaways Resort Management is eager to provide families with everything they need to set up a perfect family vacation to Haliburton Heights in Haliburton, Ontario.
Getaways Resort Management has carefully crafted a number of unique strategies that will offer unmatched solutions to those who have invested in vacation ownership. With these game winning strategies, a proven record of success, and a commitment to creating lasting relationships with its clients, Getaways Resort Management offers the most extraordinary and up to date solutions in the industry. To learn more please visit http://www.getawaysresorts.com.
###
844.438.2997
info(at)getawaysresorts(dot)com
Press release distributed by JW Maxx Solutions, a leader in content management solutions and part of a family of companies that includes Enterate Ahora.