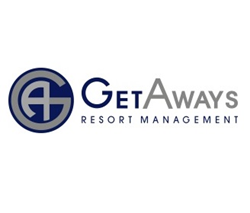 Park City, Utah (PRWEB) March 27, 2015
Spring travelers are now taking the time to start planning upcoming getaways. These travelers should be certain that they choose a destination where they can enjoy many different events and entertainment options so that their time away from home can be truly extraordinary. When travelers plan their vacations with an expert like GetAways Resort Management and take advantage of amazing accommodations such as the Park Regency in Park City, Utah they are certain to have an unforgettable trip. GetAways Resort Management wants to make sure that every vacation is unique, and suggests that visitors in Park City enjoy some of these great upcoming events.
1. Park City Institute Events: The Park City Institute will be holding a number of great events this spring. On the 18th of April, author Neil Gaiman will be in attendance for a meet and greet with fiction lovers in the area. On the 25th of April it will also be hosting the Alonzo King Lines Ballet, a unique mix of modern and classic dance. GetAways Resort Management recommends these events to any travelers that wish to add a little art appreciation to their vacation.
2. Wild & Scenic Film Festival: This film festival will be taking place this spring in Park City. GetAways Resort Management shares that the festival celebrates the planet and the work that is being done to protect it by different communities. This festival will highlight films that feature science, adventure, and nature. The festival will start on the 22nd of April at 6pm. Tickets are just $15 and all the proceeds will go to the Summit Land Conservatory.
3. Park City Follies: This event will be taking place from the 26th of April to the 3rd of May and is perfect for those who want to get in touch with local life because it both celebrates and lampoons Park City with various showcases throughout the show's run. Tickets for this event can be bought online but the shows sell out fast so GetAways Resort Management encourages travelers to book their tickets now.
GetAways Resort Management makes it easy for vacationers to travel on their own terms. Members are offered exclusive access to some of the most amazing resorts all over the world so that they can enjoy endless vacation possibilities. Whether they are hoping for the ultimate family getaway in the summer or an unforgettable ski holiday, travelers can rest assures that they will be able to find the perfect plan for their unique needs at an unbeatable price. To learn more visit http://getawaysresortmanagement.com/
###
Press release distributed by JW Maxx Solutions, a leader in online reputation management.