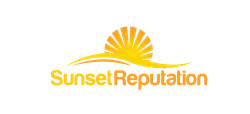 Ogden, UT (PRWEB) October 02, 2013
Get Away Today's Chuck and Julie Smith Help Children in Need
Get Away Today, a family owned and operated company since 1990, has not only become the top provider for Southern California vacations, but also is a company committed to giving back to the community.
Helping children in the community has always been the main focus of owners, Chuck and Julie Smith. Even when the economy has been harsh, Get Away Today has still succeeded in sending large donations to children who have needed it most.
The Smith's developed a "Vacations Equal Donations" program - a simple formula to ensure that money goes back to help the communities they love. With every vacation package reserved, a portion of the vacation purchase price is donated to the Children's Miracle Network, a partnered school district foundation or other charitable organization.
"Chuck and Julie Smith and Get Away Today Vacations continue to support the students of the Weber School District in everything they do," says Chris Zimmerman, Executive Director of the Weber School District Foundation. "Every year, they provide major sponsorship to both our Christmas Tree Jubilee and our Gifts from the Heart Annual Golf Tournament."
Zimmerman also expressed gratitude for the funds donated for important class and school grants for teachers and students.
"You would think it may end there," Zimmerman continues. "But seldom does time go by that Get Away Today is not sending another check for the Foundation to pass on to a student cause. It is hard to imagine not having this incredible family in our community!"
Just recently, Get Away Today disbursed checks totaling more than $130,000 for schools in Weber, Davis and other counties. It is part of the companies "Vacations Equal Donations" program, which has raised more than three million dollars to aid schools and sick children over the years.
"For many years we have had a strong relationship with Chuck Smith and Get Away Today," says Tim Eisenhart, Alpine School District Foundation Director. "The money over the years that has totaled hundreds of thousands has gone right back to teaching students that are having a difficult time in reading through our STARS SUMMER READING program. Get Away Today is committed to helping not just our school district but many school districts throughout the western states and the students they serve."
Get Away Today has also recently made a cash donation of $12,015.00 to the Children's Miracle Network through the Credit Unions for Kids Program. This program allows wonderful partnerships with credit unions to grow more donations.
Because of their love for the community and desire to help make each families vacation magical, this past May, Get Away Today was one of a handful of companies to be recognized among top businesses throughout the state of Utah and was awarded the title of Best Travel Agency in the Best of State Awards.
If you would like more information about Get Away Today's partner donation program, please call 877-564-6428.
Media Contact:
Brandon Hopkins, Sunset Marketing
http://www.SunsetReputation.com
559-871-1613