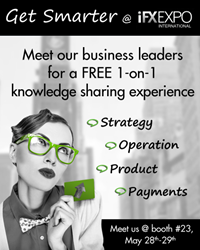 Limassol, Cyprus (PRWEB UK) 28 May 2014
Tradesmarter, leading Binary Options trading technology provider offering white labels and services, launches #getsmarter campaign to educate potential partners on how to run a "smarter" operation. Tradesmarter knows firsthand that operation efficiency and profitability is dependent on the technology behind the product. That is why Tradesmarter is offering a free 1-on-1 sit down with industry experts to discuss Binary Options trading strategy, operations, payments and product.
Tradesmarter's customized solution can be tailored to meet the needs of any brands' specifications. The turnkey solution allows for a speedy yet personalized setup of a specially branded platform. Tradesmarter's software is designed to be easily customizable with an emphasis on the highest quality trader experience.
Among the many developments aimed at a tailored end-user experience, Tradesmarter offers multiple skins which allow the end user to trade at their own comfort. Traders have a choice of trading in a list view, box view and selector view. Each view represents a different layout for the assets, charts, game types and positions.
In addition, Tradesmarter will soon be announcing the launch of their newest Binary Options trading platform, TS100. The TS100 platform offers high/low trading with a spread, expiry times of 1, 5 and 10 minutes and 100% return on in-the-money trades. The unique GUI of the platform creates increased excitement amongst traders, with a moving current price indicator racing to the trade start time. Most importantly in the trend of trading on-the-go, TS100 is HTML5 based, making it available on mobile tablets. The industry impatiently awaits the release of this new product as the demand for a platform offering 100% payout increases.
About Tradesmarter
Tradesmarter Holdings was established in 2008 by a group of dedicated professionals converging from the financial and online worlds to build the next generation platform in simplified trading. The company serves as a reliable technology partner for many brands offering binary options worldwide and has pioneered the trend towards industry. Tradesmarter is a leading Binary Options Platform that offers B2B full Turnkey solutions and bespoke tailored platform branding to fit any White Label need. Tradesmarter is a specialist in working with financial partners all over the world, including Europe, Australia, the Middle East and Asia regions.