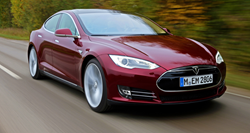 Online Auto Lender, Complete Auto Loans, helps shoppers with tips on how to get out of a bad car loan.
Seattle, WA (PRWEB) October 06, 2014
"Of the 300,000+ car loans that are signed every year in this country, almost 5% will undergo some type of delinquency during their lifetime. If you find yourself trapped in a loan that feels like it is crushing your finances, there are options," says Complete Auto Loans. There are options for car owners that feel like they are in a bad loan, this article helps owners decipher if the loan is bad and what to do about it.
https://completeautoloans.com/application-form/ – Get approved for a car loan in as little as 60 seconds.
Options such as refinancing, and bankruptcy are discussed, giving drivers a lot of information on what to do if you find yourself in a bad loan. The bad credit auto lender says, "If your original loan had high interest or bad terms, but you still want to keep your car, try to refinance the loan with a new lender. Refinancing a loan basically means that the new lender pays the old lender the balance of the loan, transferring your debt to a new lender that might offer lower interest rates." For this option and more, read the full article.
Shoppers are also encouraged to check their credit score. The complimentary online credit score tool can help applicants save thousands of dollars on their loan. Once the applicant has filled out their car loan application, they are given the opportunity to save on their loan. For more information, visit Complete Auto Loans' website.
About Complete Auto Loans
Complete Auto Loans is a Seattle-based company that is dedicated to helping their customers acquire national car financing. They design and develop customized no credit financing, bad and good credit loans. Voted the best for "Quality Customer Service" and "Best National Service" by thousands of people, their finance experts focus on providing their customers with the following: information and tools available for different loan offers, how to choose the best loan that fits their budget, as well as related eligibility guidelines.