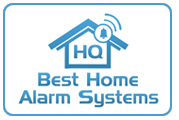 Get the latest reviews and education on home security systems online at BestHomeAlarmSystemsReviews.
Albany, NY (PRWEB) January 29, 2014
Peace of mind and safety within the home are priceless necessities. This is why it is essential for consumers to get the most out of the home security system that they purchase to protect their home and family.
Once the purchase has been made and the system is in place, the likelihood is that it won't need to be replaced for many, many years, so getting the very best out of the system is well within the owner's best interests for family. The team at BestHomeAlarmSystemsReviews.com provides the information that consumers need in order to purchase the best system. Their annual rankings can be viewed online at:
http://www.besthomealarmsystemsreviews.com
BestAtHomeAlarmSystemsReviews.com firmly believes that having a security system installed is only the first step on the ladder to true home security and it takes a little more gumption from the occupier in order to really maximize the safety factor on their home.
The enlightening guide covers various steps in detail that tell the reader the very best of way of using their system effectively, covering elements such as the system itself and arming it correctly, to sharing information on the best places to store emergency numbers.
Senior Editor at BestAtHomeAlarmSystemReviews.com Mike Bristow said: "For the consumers out there who really want to step up their game in regards to home security, this tips sheet is sure to boost the current system that they currently have in place. It will provide ideas that will ensure that their home really is a safe haven for those who live within its four walls."
The guide can be accessed here: http://www.besthomealarmsystemsreviews.com/simple-tips-for-getting-the-most-out-of-your-home-security-system/.
About the company
Completely devoted to providing concise reviews on the latest home security systems and providers in the market today, BestAtHomeAlarmSystemReviews.com strives to improve the home security experience for consumers. With a real passion in delivering tips to help improve current home security strategies, as well as what to look for when searching for a new system, the company also publishes an annual report on ratings. Covering the leading overall alarm system providers, top wireless alarm systems, leading cellular alarm systems and the best DIY alarm system, the website doesn't pigeonhole itself and prides itself on offering consumers a wealth of knowledge that they can rely on.