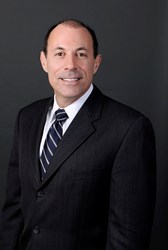 Workplace helps define culture.
Woodbury, NY (PRWEB) November 21, 2013
Three important events for Gettry Marcus CPA, P.C. took place in the first week of November as it continues to make strides with its "Firm of the Future, Today" initiatives.
Steve Marcus, managing partner at the firm, joined with other prominent Long Island Business leaders, as a panelist at the HIA-LI Executive Breakfast – A CEO Perspective – What it takes to Thrive and Survive in the LI Economy that took place on Thursday, November 7, 2013, in Hauppauge. Mr. Marcus spoke about his message to create change, and that his firm had instituted a strategic planning initiative, which served as a guideline as they redefine the culture of the firm. The firm recently restructured its operations as a result of a re-branding campaign.
Mark Warshavsky, Partner-in-Charge of the firm's Business Valuation and Litigation Services Group, one of the largest in the New York metropolitan area, presented, Drafting Business Valuation and Buy-Sell Provisions – for New York Closely held Limited Liability Companies, on November 4, 2013, to an audience of approximately 80 attorneys, sponsored by the New York State Bar Association, at the Marriott in Melville.
The entire firm, from both of Gettry Marcus's offices, met for a day-long meeting on Wednesday, November 6th. The meeting included a recap of some of the firm's achievements for the current year and more importantly, the direction for 2014.
Highlights of the meeting included a roll out of the firm's enhanced training programs and how the firm was involving staff in major areas of the practice, as well as a presentation on the firm's new, modern office space. Marcus believes that "workplace helps define culture" and should be used as a resource for staff and clientele.
About Gettry Marcus CPA, P.C.
Gettry Marcus CPA, P.C. is a Top 200 firm nationally with offices in Woodbury, Long Island and New York City. We provide accounting, tax, and consulting services to commercial businesses, high net worth individuals and various industries which include Real Estate and Health Care. We have one of the premier and most credentialed Business Valuation and Litigation Groups in the New York Area.
Our experience in diverse industries and a highly talented and experienced professional staff gives us the ability to share valuable insights into our clients' businesses, to better understand their goals and problems and to help them attain the vision they have for their company.
Gettry Marcus is "Always Looking Deeper" to build value for our clients.
Media Contact:
Fayellen Dietchweiler
Gettry Marcus CPA, P.C.
516-364-3390 x 225
fdietchweiler(at)gettrymarcus(dot)com
#####