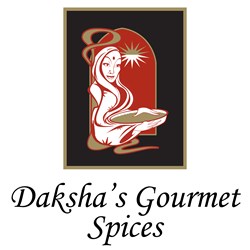 Toronto, Ontario (PRWEB) August 07, 2013
The Gluten-Free Certification Program (GFCP) and the Canadian Celiac Association are pleased to announce that Daksha's Gourmet Spices has become one of the growing number of GFCP certified companies and they have recently introduced a line of gluten-free products across Canada. The display of the GFCP trademark on Daksha's Gourmet Spices ensures that consumers can shop for a trusted and easily identifiable source of safe gluten-free products.
The Gluten-Free Certification Program is a voluntary program designed for manufacturers and brand owners committed to producing safe, reliable gluten-free products. The program combines stringent , risk-based gluten-free requirements with globally recognized food safety management systems which exceed government requirements in both Canada and the United States. It is verified by an annual robust third-party facility audit process, which ensures continued compliance. Consumers can now shop with confidence across North America and know the products they are purchasing meet the industry's strictest gluten-free requirements when they see the GFCP trademark.
Daksha's Gourmet Spices believes in offering the finest spices and blends. They do this by carefully selecting the freshest spices, then sieving those 3 times to remove any dust or gluten. The spices are then put on trays and sifted through to remove any impurities. Clean spices are then measured and blended using recipes that have been handed down over generations in the Daksha family. These blends are then ground to perfection, packaged and ready to enjoy.
About the Gluten-Free Certification Program
The Gluten-Free Certification Program (GFCP) was developed so consumers can shop with confidence by selecting those safe, reliable and gluten-free products displaying the GFCP trademark. It is endorsed by the National Foundation for Celiac Awareness and the Canadian Celiac Association.
The GFCP is a voluntary certification program designed to help brand owners to differentiate their gluten-free products from the increasing clutter of those with gluten-free claims. Instead of relying upon end-product testing the Gluten-Free Certification Program is based on a management system approach that requires facilities to integrate a framework of policies and procedures to ensure that they are consistently producing safe, reliable gluten-free products. This approach provides an additional level of assurance benefiting manufacturers and brand owners by reducing their risk and also facilitates increased access to the growing gluten-free market. http://www.glutenfreecertification.ca/
About the Canadian Celiac Association (CCA)
The Canadian Celiac Association is the national voice for people who are adversely affected by gluten, and is dedicated to improving diagnosis and quality of life. Based in Mississauga, Ontario with 28 Chapters across the country, its mission includes advocacy, education, research and community support. http://www.celiac.ca/
About Daksha's Gourmet Spices
A national manufacturer, Daksha's Gourmet Spices has built its reputation on creating the highest quality Indian spice products. As a leading supplier of natural Indian spices, seasonings, specialty teas, they now join a growing number of companies who are committed to helping consumers look for safe gluten-free products. Some of their new delicious, preservative free, MSG free and creative gluten-free offerings include: 10 delicious Curry Mixes, Spices, Organic Teas and Chai Spice. The Chai Spice recipe has been in their family for over 300 years. Bhaskar and Daksha Narsing as a team are always creating and coming up with new products, their latest being Daksha's new cookbook called "Tastefully Indian Certified Gluten Free Cookbook". http://www.spicesgourmet.com/