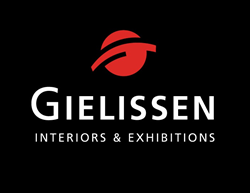 An exceptional reputation brought to America!
ATLANTA, GA, USA & AMSTERDAM, NETHERLANDS (PRWEB) November 17, 2014
Nuance International Changes Name to Gielissen Interiors & Exhibitions Inc.
Netherlands-based Gielissen Holding B.V. acquired Nuance International Inc. in 2011 as part of its worldwide expansion in the trade show, interiors, and event industries. Since that time, the Nuance International brand remained in place for the US market. However, the US operation will now become known as Gielissen Interiors & Exhibitions.
"Nuance International has a great reputation in the industry," stated Dr. Bart Wigman, CEO of Gielissen Holding, "but we are focused on strengthening the Gielissen brand name globally. All of our other international operations already use the Gielissen name. We wanted the US operation to be a seamless extension of the larger family of companies."
In the USA, Gielissen continues to be led by Jeff Hannah, Founder and President of Nuance International, based in Atlanta, Georgia. "Our team is really excited about the name change to Gielissen," stated Jeff Hannah; "we see it as another chapter in the fascinating story of our seventy-seven years of history working around the world with some truly incredible clients!"
About Gielissen Interiors & Exhibitions
Gielissen Interiors & Exhibitions (http://www.gielissen.us) produces interior environments (museum, public, retail, special leisure projects, hospitality, banking, government, schools), trade show exhibits, and special events for many global brands such as Samsung, Etihad Airways, Hilton Hotels, Waldorf, Rijksmuseum, Ferrari, Delta Air Lines, Novartis, Sony, Heineken, Dell, BMW, Nike, SkyTeam Cargo, ING Group, VeriFone and Boeing to name just a few.
From its foundation in 1937, Gielissen has since expanded to become the market leader in the Netherlands and one of the top players in the world, with production facilities throughout Europe and the Middle East, and more than 300 industry professionals. Services include: manufacturing, strategic consultancy, concept development, exhibit design, project management, show program management, event management, engineering, installation & dismantling, warehousing and logistics. Gielissen has offices in the Netherlands, Germany, Belgium, France, North America, Qatar and the United Arab Emirates, and a worldwide network of strategic partners.