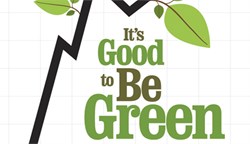 (PRWEB) October 15, 2013
Awareness for going green is becoming more and more important in society. It is important to do anything possible to preserve the environment. Some companies have the mindset that a choice needs to be made whiter to be profitable or go Green. The reality is that the two are not mutually exclusive.
At Glitter gift baskets, every possible measure is taken to use green products. All of the gift baskets use recycled paper to fill the baskets and environmentally friendly fillers are used in all packing cartons. Boxes for shipping gift baskets are all 100% recycled boxes.
The offices at Glitter Gift baskets have also gone green. Paper is a thing of the past. All invoices and correspondence has been switched over to electronic. Ink, post its envelopes cleaning products toilet paper is all eco friendly.
Manufacturing a high quality product that will not negatively affect the environment is a very important key value at Glitter Gift Baskets.
Since the inception of Glitter the main focus was to provide a quality basket that individuals will use and cherish. A large selection of leather magazine holders and office organizers are used as containers for gifts. Glitter Gift Baskets offers large selection of metal planters that are great accents for the home or office adding value that the gift recipients will remember and appreciate.