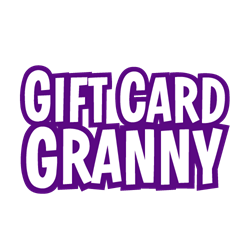 "I always wanted to return to Pittsburgh, but was not able to find a fast growing, entrepreneurial type company in Pittsburgh, until I found this opportunity." - Tim Frantz CFO/COO at Gift Card Granny
Pittsburgh, PA (PRWEB) January 24, 2017
GiftCardGranny.com announced the newest addition to the company's executive team today hiring Tim Frantz as Chief Financial Officer and Chief Operating Officer.
Frantz brings almost 20 years of previous executive leadership experience where he's held such roles as CFO, COO and CEO. Frantz's extensive career has included Fortune 500 Motorola and IBM, to small rapid growth ventures in the private sector which he has successfully built and sold several companies. Most recently, Frantz served as Chief Operating Officer at TCG Consulting, a privately held consulting firm, and Executive Vice President, Chief Operating/Finance Officer at IBT Enterprises, a privately held design build firm.
"We selected Tim from over 300 candidates applying for this role. Besides his previous work experience, Tim possesses the things we like most here at Gift Card Granny – a strong work ethic, entrepreneurial spirit, has a firm grip on understanding technology, lending a helping hand to those less fortunate and driving businesses to the point of acquisition." said Jason Wolfe, CEO at Gift Card Granny. Jason continued, "We were strongly searching for a local Pittsburgh candidate to join us, and we are happy to have brought Tim back to his home town after many years in larger cities across the country."
Tim commented, "I always wanted to return to Pittsburgh, but was not able to find a fast growing, entrepreneurial type company in Pittsburgh, until I found this opportunity. Based on Jason Wolfe's past success, I think the odds are great that Gift Card Granny will follow in the list of successes, and I'm happy to help us get there."
About Gift Card Granny
Gift Card Granny has been saving shoppers money since 2009. Originally founded as the first online gift card meta website, Granny has grown from a single person operation to a team of over 30 employees. Today, Gift Card Granny is the largest discount gift card aggregator on the Internet – with over 200,000 gift card deals and over 12 million visitors a year. Customers can buy gift cards at a discount or sell their unwanted cards for cash.