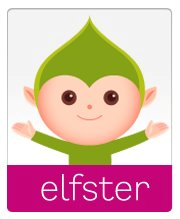 Our innovative technology has had early successes in the charity gift exchange sector, and we seek to expand that opportunity.
New York, NY (PRWEB) December 03, 2014
Elfster.com, the top-rated Secret Santa generator, is proud to announce early successes with its efforts at charitable gift exchange programs using its innovative technology. A charitable gift exchange via Elfster.com matches interested gift-givers with needy non-profits, or individuals served by non-profits, for an innovative twist on Holiday charity gift-giving efforts.
"The holidays are always a time when most people are thankful for what they do have, and look to extend their good fortune to those who are less fortunate," explained Peter Imburg, CEO of Elfster.com. "Our innovative technology has had early successes in the charity gift exchange sector, and we seek to expand that opportunity."
To learn more about Elfster.com and to set up a gift exchange, please visit http://www.elfster.com/
Charity Gift Exchanges: The Butterfly Fund Example
One organization that has taken advantage of Elfster's technology is The Butterfly Fund, working together to offer a Secret Santa Gift Exchange for kids in need.
This year Elfster partnered with The Butterfly Fund to create a Secret Santa program for the Butterfly Fund children and their siblings. Children created wish lists on Elfster and were assigned Secret Santas. Over 140 children received gifts from anonymous Elfster users.
The Butterfly Fund was started because of the need to get involved and to make a difference in the lives of people who truly need it. It originated because of the need for awareness and help of those children who suffer from the horrific disease Epidermolysis Bullosa-also known as EB.
Many families who are associated with the Butterfly Fund face financial constraints from the high costs of medical care and supplies that are required for wound care for the recurring blisters caused by EB. Receiving gifts to give their children for the holidays relieves some of the financial pressures faced by the families.
Here is what one mother had to say about receiving Secret Santa gifts for her child:
"Yesterday I came home to this box delivered to my home. Wondering what is inside, I opened it up immediately. . .Then I see the items from A's wish list from Elfster. I just stared, don't even think I spoke for a minute. From that list I honestly expect one small gift. There inside was THREE gifts, one of them being a beautiful doll I could never afford for her. I am still in awe by some wonderful gracious giving by someone I will never know and can never even thank. I am SO grateful for these 3, my heart is overflowed by this. We are struggling and this helps tremendously... you may never know how good it feels to be able to put these gifts under the tree and not have to skip the light bill next month. Thank you is never enough."
Elfster user, Hal Brody, participated as a donor in the exchange. "I was one of the fortunate Elfster users called to be a part of the Butterfly Funds Gift exchange. Besides feeling like I was able to make a small difference in the life of a child in need, it opened my eyes to the powerful tool for good that Elfster has become. "
Persons interested in setting up their own charity gift exchange can reach out to Elfster for more information on this program.
About Elfster.com
Elfster is the Web's top-rated online Secret Santa generator. Participants use the company's tool to organize a holiday gift exchange of any type, learn Secret Santa rules or how to play, organize family, office or friends and generally keep track of your holiday or Christmas gift exchange all conveniently online. Elfster makes it easy, free, and fun!
Elfster.com
http://www.elfster.com/