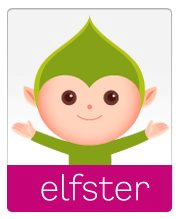 We are promoting our technology outside of the Holiday uses.
(PRWEB) January 28, 2015
Elfster.com, the top-rated Secret Santa generator, is proud to announce promotional plans specific to the non-profit sector, around issues of fundraising and, in particular, adopting a needy family or individual. Many nonprofits are transitioning to online tools, and Elfster's innovative technology can be used outside of the holiday system. The company is identifying landmark blog posts about non-profits to spur ideas for fundraising among the non-profit community.
"We are promoting our technology outside of the Holiday uses," explained Peter Imburg, CEO of Elster.com. "One of the more innovative uses of our technology has been in the non-profit sector as a quasi fundraising idea, specifically the common adopt-a-needy-family programs used by many non-profits."
To learn more about Elster's technology, and its gift exchange generator please visit http://www.elfster.com/gift-exchange-generator/. There one can learn about the technology, and even sign up for a free account.
Landmark Blog Posts on Non-Profit Fundraising Using Elfster
Nonprofits often struggle to generate fundraising ideas and ideas on how to help stakeholders in their given focus area. One of the more common ideas has been to "adopt a family" or "adopt an institution" such as a school or group of children; in these scenarios the non-profit and its donors "adopt" a needy family or institution and give non-monetary gifts or donations. Elfster's technology is ideal to facilitate this process, but in a novel, online fashion.
To that end, the company is using press releases, blog posts, and social media to alert the non-profit community to case studies of fundraising using Elfster. For example, here are two examples, of innovative uses of Elfster:
Secret Santa Gives Back to Community Kids in Need. This is an example of fundraising and community support from Guelph, Ontario, Canada, called "Food and Friends Program." One can read more at http://www.elfster.com/blog/secret-santa-exchange-gives-back-to-community-kids-in-need/.
Teachers Use Elfster to Exchange the Gift of Knowledge. In this example, teachers used Elfster for a peer visit exchange. One can read more at http://www.elfster.com/blog/teachers-use-elfster-to-exchange-the-gift-of-knowledge/.
As Elfster expands into non-Holiday uses, the company is open to innovative fundraising ideas and systems. Interested non-profits can login to Elfster.com directly, or contact the company for more information on how Elfster can be used in innovative ways in the non-profit arena.
About Elfster.com
Elfster is the Web's top-rated online Secret Santa generator. Participants use the company's tool to organize a holiday gift exchange of any type, learn Secret Santa rules or how to play, organize family, office or friends and generally keep track of your holiday or Christmas gift exchange all conveniently online. Elfster makes it easy, free, and fun!
Elfster.com
http://www.elfster.com/