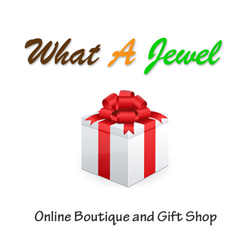 Change is an ongoing part of customer service in today's competitive online gift shopping environment.
Toronto, Ontario (PRWEB) November 13, 2014
The changes to the way the website does business include the adoption of a new SSL Certificate to prevent clients sensitive information from being compromised when making online purchases. These SSL (Secure Sockets Layer) Certificates have been implemented by various companies and governments around the world and afford What A Jewel a professional level of secured information flow during purchase transactions.
What A Jewel's founder, Graeme Janks, said the move came as a result of the company ramping up its security, customer service, increasing its inventory and upgrading its website to meet a growing demand for the Holidays and beyond.
"It was important that as What A Jewel took the next step, we had a company that was well known for creating the digital trust required to legitimize transactions," he said.
The online gift shop also moved ahead with expanding the scope and volume of products they now carry, branching out with both a new Made in Canada line and adding some luxury and novelty items from abroad.
The new Made in Canada line has products ranging from gift sets for babies to toys and spa warming therapy wraps and items designed for women and men. The novelty gift items section has been expanded to include unique gifts coming from locations like Laos. What A Jewel's children's section now carries a full line of Deglingos plush toys and Janod puzzles and games designed in France.
While the recent expansions have made it possible for What A Jewel to reach a wider client base, Janks is intent on making certain that the company remains true to its high level of quality and service, some of the fundamental pillars of the company.
"We continue to offer free shipping on orders over seventy-nine dollars, free gift wrapping and a card with a personal message," he said, adding that the company is constantly seeking the latest in innovative and unique products for a wide variety of clients across all age groups.
"Change is an ongoing part of customer service in today's competitive online gift shopping environment."