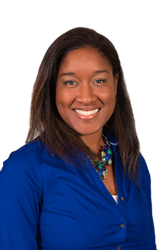 "Passion for community service permeates all aspects of our work, and we consider it a pleasure to be community leaders encouraging others with our example to make a commitment to the greater good." - Paul Sullivan, Senior Vice President
RALEIGH, N.C. (PRWEB) October 12, 2022
Gilbane Building Company announced today that Senior Project Executive Jeané Powers was named to the board of directors for the Marbles Kids Museum located in Raleigh, NC. As one of the fastest-growing children's museums in the country, Marbles looks to engage the community and inspire children to imagine, discover and learn by play.
"The mission of Marbles Kids Museum deeply resonates with me," said Jeané Powers, Senior Project Executive. "My children grew up playing and learning valuable skills from this cherished institution. I am eager to be a part of a diversified leadership team with tremendous expertise that will help support Marbles Kids Museum's future growth and transformation for the next generation and the communities in which it serves."
"Caring has always been a core value at Gilbane, and it extends far beyond the walls of our offices," said Paul Sullivan, Senior Vice President. "Passion for community service permeates all aspects of our work, and we consider it a pleasure to be community leaders encouraging others with our example to make a commitment to the greater good. Jeané's leadership and perspective will be an invaluable resource for the Marbles Kid Museum."
About Marbles Kids Museum
Located in the heart of downtown Raleigh, Marbles serves a diverse population of families, school groups, and community organizations with dozens of themed exhibits, summer camps, IMAX documentaries, and feature movies and special events year-round. Marbles Kids Museum opened its doors on September 29, 2007. At Marbles Kids Museum, kids are encouraged to use their marbles - learning new things through imagination, discovery, and play.
For more information, visit https://www.marbleskidsmuseum.org/
About Gilbane Building Company
Building in Raleigh since 1976, Gilbane provides a full slate of construction and facilities-related services—from preconstruction planning and integrated consulting capabilities to comprehensive construction management, general contracting, design-build, and facility management services—for clients across various markets. Founded in 1870 and still a privately held, family-owned company, Gilbane has more than 45 office locations worldwide
For more information, visit http://www.gilbaneco.com.