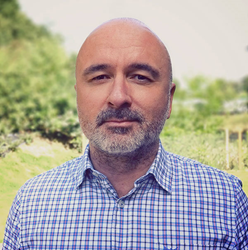 We were able to develop a seamless solution that will drive global marketing data through the CRM, straight to the right person, wherever they are in the world. This type of innovation gives Gilbarco Veeder-Root a real competitive advantage
Essex, UK (PRWEB UK) 4 April 2017
Gilbarco Veeder-Root is the world's largest provider of integrated technology solutions to the retail petroleum industry, with its headquarters in the USA and offices, manufacturing and research centres in every continent in the world.
Known for its innovation, Gilbarco Veeder-Root was looking for a partner who would emulate its own ingenuity in delivering a strategy and solution that would enable seamless marketing communications and campaigns across six continents and multiple languages.
In 2016, Gilbarco Veeder-Root appointed the award-winning digital marketing agency Zero above, based near its European headquarters in Basildon, Essex. It was a challenging project for the development team, explains Managing Director Simon Isaac:
"Gilbarco Veeder-Root has a really strong brand message, but is aware that there are important nuances between countries, particularly with message translation. We worked closely with both the headquarters and local teams to ensure quality and clarity of delivery in design and campaign messaging in seven languages."
Zero Above also developed interactive marketing solutions that would integrate across Gilbarco Veeder-Root's multiple locations.
"One of the biggest challenges was data assimilation,' explains Simon Isaac. 'We needed communicate effectively and cohesively across geographically disparate locations, and also to develop one solution to integrate across multiple third party providers' software. We were able to develop a seamless solution that will drive global marketing data through the CRM, straight to the right person, wherever they are in the world. This type of innovation gives Gilbarco Veeder-Root a real competitive advantage, and we are delighted with the outcome of our collaboration so far.'
James Shields, Outbound Marketing Executive EMNEA at Gilbarco Veeder-Root said, "Gilbarco Veeder-Root Europe has presence in many countries with multiple audiences and cultures to consider when planning and executing marketing activities. Zero Above understand the complexities of the European market and have been invaluable in their approach to the complicated campaigns they have executed for Gilbarco Veeder-Root. Zero Above always go the extra mile to ensure the creative and campaign executions are of the highest standard and are on message. They also work in a truly collaborative way, ensuring all stakeholders are involved and the end result delivers on the brief really well."
About Zero Above:
Zero Above is a multi-award-winning, Essex-based sustainable design agency, which has been carbon-balanced from its creation two and a half years ago. Set up by its working partners, each sharing a vision for sustainable business, the agency offers comprehensive services for brand and marketing strategy, digital marketing, design and print, web design and development, exhibition and signage, and mobile App development.
Zero Above approaches every project as a unique piece of work for its clients, and with the skills, commitment and experience in the team, they are able to offer a multi-disciplinary service designed to deliver great results every time.
"We call it Develop-Design-Deliver - and we can deliver the whole process from start to finish, or any stage in isolation depending on your needs."
Visit http://www.zeroabove.co.uk or tweet @zeroabove for further information.