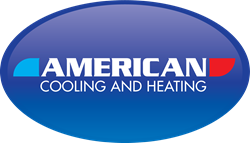 With 7 to 15 percent of American tax refunds slipping into waste, our 2014 Trane Air Conditioning sales program can help shift the returns to good use. - ACH Gilbert AZ, Trane installation tech.
Gilbert, Arizona (PRWEB) February 20, 2014
Even as National Geographic carries on about the coldest weather to bite the United States in decades, Gilbert AZ and other East Valley regions are experiencing moderate winter temperatures. But these Arizona winter comfort zones are often deceptive. The freezing polar vortex that recently whipped northern air down and across the southeast U.S. will not modify the blistering heat waves soon to come upon East Valley residents. So in response to recent freezing national temperatures, American Cooling and Heating is announcing a yearlong, 2014 Trane Air Conditioning sales and installation discount program.
Expect best pricing on all ACH installed East Valley Trane A/C and Trane heat pump systems. In 2011, 13.2% of Americans spent tax refunds on major purchase tickets, including home air conditioning and heating equipment. In a state where temperatures from June to September typically top 100-degrees, a new ACH installed air conditioning system adds value to the concept of major-ticket items. The American Cooling and Heating Trane A/C sales and Trane A/C installation package is designed to help homeowners make the most of tax refunds.
This sale covers all Trane air conditioning products, and includes a host of buyer incentives custom-designed to fit the Gilbert, Mesa and Phoenix home air conditioning installation necessities. As tax returns come in, blazing AZ temperatures follow in near proximity. Now is the time for Gilbert homeowners to stretch income dollars by talking advantage of the American Cooling and Heating 2014 air conditioning system sale. Local residents are already using tax refunds for home improvement, including the installation of a new heat pump, air conditioning system or Trane air filter system.
Rapid preparation for the upcoming Arizona summer can save on A/C installation charges, eliminate the cost of panic repair-or-replace of a crash-n-burn older air conditioning system, and ensure long-term warranty protection to boot. HVAC equipment maintenance helps prevent equipment failures, but sometimes the mechanics of an aged heat pump or overused air conditioning system just can't reliably endure the raging 100-plus degree Arizona daily temperatures.
All ACH delivered and installed Trane air conditioning sales packages include:
** Custom crafting for the installation environment
** 24/7 guaranteed support
** The best workmanship in the industry
** Exact installation to manufacturer specifications and local/national codes
** Availability of reduce-priced Gilbert Air Conditioning maintenance package
** Local technical support
**· AND much more.
Along with the Trane air conditioning sales package, the Company also sells and installs Amana, Carrier, Goodman, Rheem and all other respectable brands. The ACH inventory of discount, tax refund ready heating and cooling products includes:
** A/C Systems
** Heat Pumps
** HP Package Units
** Split Heat Pump Systems
** AND More.
Trane Air Conditioning Sales and Installation units are available in SEER ratings from 13 SEER to 20+ SEER. For more information and a FREE commercial or in-home Arizona Trane A/C installation estimate, contact American Cooling and Heating ASAP.
Contact: http://www.americancoolingandheating.com/on-sale/air-conditioning-sales-in-arizona
Disclaimer: Various details and facts presented within this paper reflect data reported by agencies not under the authority of American Cooling and Heating. The Company is not responsible for accuracy in matters beyond ACH control.