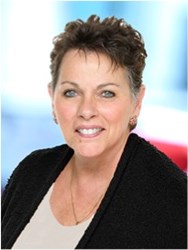 I joined Engel & Völkers because training and education are very much at the heart of the culture and the foundation of the high quality services they deliver.
New York, NY (PRWEB) February 05, 2014
The international luxury real estate firm, Engel & Völkers North America, today announced the addition of Ginni Field as Vice President of Leadership Development. A recognized trainer, coach and consultant within the real estate industry, Field will oversee all courses available through E&V Academy, including the Engel & Völkers Certification Program and Engel & Völkers License Partner Training.
"Training of the Engel & Völkers culture, our worldwide strategy, our systems and tools are mandatory for all the advisors, brokers and owners who represent our brand," said Anthony Hitt, CEO Engel & Völkers North America. "Ginni's reputation and her commitment to the thousands of professionals she has helped to achieve greater success and satisfaction as market leaders, makes her the ideal choice to oversee the growth of our E&V Academy."
Field has been a professional coach since 1991 and has travelled the U.S. as President and CEO of her own company, Ginni Field Training and Consulting, providing instruction to real estate professionals nationwide.
Ginni joins Engel & Völkers with more than 25 years of experience, serving 20 of those years as branch manager for Coldwell Banker Real Estate. She was named REALTOR® Associate of the Year in 1991 and REALTOR® of he year in 1998 by the Greater Fairfield Association of REALTORS® in Fairfield, CT.
While in California, Field became a California Association of REALTORS® Director and has served on the Business Practices Task Force, Legislative Committee, License and Law Working Group and the Education Committee.
"I joined Engel & Völkers because training and education are very much at the heart of the culture and the foundation of the high quality services they deliver," said Field. "I look forward to providing support for all of the shops and advisors to raise the level of quality in the service we provide throughout North America."
Today, Field serves on the National Association of REALTORS® Professional Development Committee and is current chair of the Council of Real Estate Brokerage Managers Professional Development Committee and was most recently inducted into the REBAC Hall of Fame.
About Engel & Völkers
Since its beginning in 1977 as a specialty boutique providing exclusive, high-end real estate services in Hamburg, Germany, Engel & Völkers has become one of the world's leading companies specializing in the sale and lease of premium residential and commercial property and yachts. Engel & Völkers currently operates a global network of over 4,600 real estate advisors in 500 residential brokerages and 43 commercial offices spanning 38 countries across six continents, offering both private and institutional clients a professionally tailored range of luxury services. It established its North America corporate headquarters in 2007 and opened its first brokerage in the same year. Committed to exceptional service, Engel & Völkers supports its advisors with an array of premium quality business services; marketing programs and tools; multiple platforms for mobile, social and web; as well as access to its global network of real estate professionals, property listings and market data. Engel & Völkers is an active supporter of the Fair Housing Act and the Equal Opportunity Act. Each brokerage is independently owned and operated.