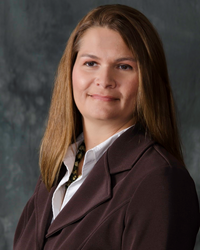 Buyers and agents alike can view a property online and get a fairly accurate idea of the condition and layout of a home and whether it warrants a physical visit.
Daphne, AL (PRWEB) June 07, 2016
The digital age has changed the process of buying a home, and is evolving as people become more comfortable with the reliability of the information available. "Ask any real estate professional if they have sold a house without the buyer having physically seen it and they'll most likely tell you they have via a digital showing," said RE/MAX By The Bay Realtor® Ginny Stopa. "Although it may have been an unconventional sale, digital showings are much more prevalent today than even ten years ago."
Getting in a car and driving around all day looking at homes that may or may not fit one's needs or wants, adds Stopa, is not productive for buyers or the agents. To avoid wasting either's time, Stopa lists the following three tips regarding the merits of digital showings:
No. 1: Convenience. "A challenge for sellers is to understand that digital showings are a critical part of today's process," said Stopa. "They save time and money for both buyers and sellers and are convenient because they can be done at any time of day and from anywhere. The difficulty lies is the seller's feelings of inactivity when they believe their home is being shown frequently." Additionally, agents can share statistics that show a variety of digital activity, such as number of unique visitors, length of time spent on the listing site as well as the other features that were accessed.
No. 2: Buyer preference. According to the National Association of REALTORS® 2015 Profile of Home Buyers and Sellers, 89% of all buyers cited an online website as an information source, with real estate agents being a close second at 87%. Furthermore, 42% of all buyers looked online for properties for sale as the first step taken during the home-buying process.
No. 3: Pictures and videos speak volumes. "The quality, as well as the quantity, of pictures for homes has dramatically improved in the last twenty years," said Stopa. "Buyers and agents alike can view a property online and get a fairly accurate idea of the condition and layout of a home and whether it warrants a physical visit. Furthermore, videos can 'walk' you through the house to be able to assess if the floorplan will work for you. Keep in mind that 65% of all buyers physically walked through the home they purchased after they viewed it online."
About Ginny Stopa, RE/MAX By The Bay
Ginny Stopa, a member of the National, State, and Local Association of REALTORS®, has been with RE/MAX By The Bay for fifteen years and is dedicated to helping her clients locate the home of their dreams in the Daphne, Spanish Fort and Fairhope areas. She specializes in investment properties, move-up buyers, listing marketing and is a member of the Institute of Luxury Home Marketing. For more information, please call (251) 621-2588, or visit http://www.ginnystopa.com. The office is located at 28810 US Highway 98, Suite C, Daphne, AL.
About the NALA™
The NALA offers small and medium-sized businesses effective ways to reach customers through new media. As a single-agency source, the NALA helps businesses flourish in their local community. The NALA's mission is to promote a business' relevant and newsworthy events and achievements, both online and through traditional media. For media inquiries, please call 805.650.6121, ext. 361.