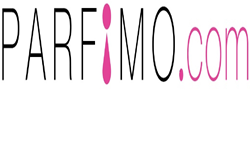 We take immense pleasure in offering coveted products at attractive prices to our dedicated and diverse clientele scattered far and wide.
Lincoln Park, NJ (PRWEB) January 30, 2015
Parfimo.com, trusted for its vast range of branded perfumes, has now introduced a fine selection of Giorgio Armani fragrance for men. New Jersey based online perfumery has earned acclaim for exceptional yet attractively priced perfumes, colognes and cosmetics. A customer-oriented enterprise. Parfimo.com is engaged in fulfilling all sorts of orders placed by clients.
Talking about Giorgio Armani fragrance on offer, one of the executives stated, "Regarded the most successful Italian designer of all time, Giorgio Armani is a revered name in the fashion business. Fragrances he designed are simply enticing. The ace designer offers a diverse range of original perfumes including names such as Code, Sensi, Mania and Acqua di Gió. Giorgio Armani also markets Privé, an exclusive range that is only available in selected luxury perfumeries."
Poeme Perfume, another popular fragrance offered by Parfimo.com is composed of fresh flowers and citruses, creating extraordinary mixture of scents. The incredible perfume is ideal for colder days, as it has the potential to warm the user. It evokes the right atmosphere of peace and harmony. Parfimo.com also offers an extensive range of perfumes sourced directly from the globally acclaimed brands that include Burberry, Bvlgari, Calvin Klein, Davidoff, DKNY, Dolce & Gabbana, Giorgio Armani, Givenchy, Gucci, Hugo Boss, Chanel, Chloe, Christian Dior, Versace and Yves Saint Laurent.
Discussing Poeme Perfume, the executive said, "Poeme is a sweet and floral women's perfume from Lancôme. The product is widely regarded as a true poem in the world of fragrances. The base of Poeme by Lancôme is sweet vanilla, loved by the women with a penchant for seductive perfumes. We take pride in offering this perfume to our customers."
Support system of Parfimo.com offers services that complement the product line. In collaboration with the shipping companies, Parfimo.com ensures that the purchase reaches the desired destination in the least possible time while sustaining the quality. The online perfumery incorporates safe payment gateway on its website to ensure unhindered online transactions. They also offer an easy return policy in case the product fails to live up to the expectations of the consumer. These advantages pronounce Parfimo.com to be the best place to shop for Poeme Perfume.
About Parfimo.com:
Headquartered in New Jersey, USA, Parfimo.com has emerged as one stop source for finding quality perfumes, colognes and cosmetics at discounted prices. The online perfumery has a reputation to offer a wide selection of quality products including after shaves, body lotions, shower gels, deodorants, deosticks, skincare, mascaras, makeup, children's cosmetics, shampoos, conditioners, hair care, etc. To buy Hugo Boss fragrances, they are the right company. Apart from quality products, Parfimo.com offers a range of services to make the buying experience of the customer as seamless as possible. The stated attributes make Parfimo.com the place to visit for those who wish to buy genuine Giorgio Armani fragrance for him at discounted prices.
Contact Information:
Parfimo Fragrances Inc
4 Frassetto way
Lincoln Park, NJ 07035
Telephone: 1-855-PARFIMO (1-855-727-3466)
E-mail: info@parfimo.com
Website: http://www.parfimo.com
# # #