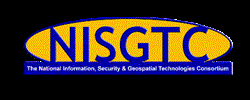 The new GIS program at MVCC is an exciting opportunity to get into this high-demand and fast-growing tech field.
Palos Hills, IL (PRWEB) January 07, 2014
The increasing demand for GIS technicians in the workforce has led the Computer Integrated Technology department at Moraine Valley Community College, Palos Hills, IL to add curriculum geared toward educating and developing individuals for employment in the geospatial workforce. The Bureau of Labor Statistics predicts the field of GIS will grow between 16 and 35 percent from 2010 to 2020, depending on the specific job title and area of employment. Many of these areas are expected to experience growth much faster than the average for all occupations.
GIS integrates computer software and hardware to collect, organize, analyze, and display geographically referenced data. Geospatial technologies extend into many fields and are prevalent in both local and federal government agencies, nationally and abroad. The application of GIS can be found in areas as diverse as disease control, economics, marketing, politics, environmental study, utility management, and crime control/prevention.
"The new GIS program at MVCC is an exciting opportunity to get into this high-demand and fast-growing tech field," states Chuck Bales, Mechanical Design and Drafting/CAD faculty at Moraine Valley, "The sky is the limit in GIS with opportunities in many areas which use geospatial data and analysis. Students with prior degrees can use the GIS certificates to gain more depth and experience, and new students can graduate with an associate's degree."
To become more familiar with the program, Moraine Valley is offering an introduction to careers in Geographic Information Science and Technology class for one credit hour (GIS-101-350). This class will review industry organizations, associations, certifications, related credentials, GIS curriculum, career pathways and articulation opportunities with upper divisions schools.
The GIS Program at Moraine Valley has been created as part of the $3.7 million Department of Labor Technology Grant that focuses on developing high-technology professionals in highly pursued fields such as National Information, Security and Geospatial Technology.
Registration is open for spring semester, visit morainevalley.edu or call 708-974-2110. For more information, contact Dave Termunde at termundeD2(at)morainevalley(dot)edu or 708-608-4241.