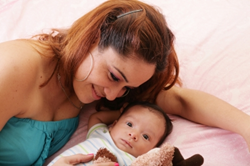 Financial compensation for medical expenses, cell phones, food and living expenses could be made available to women paid for by adoptive families in Florida
Jacksonville, FL (PRWEB) October 26, 2015
Pregnant women in the state of Florida will now be able to benefit from a complementary placement service now offered at the Vote Hope website at http://votehope.com. A new "how to give your baby up for adoption in Florida" program is in place to link new mothers to statewide adoption non-profit centers.
A toll-free number has been established to help ladies to make instant contact 24/7/365 at 1-800-251-0497. Representatives are in place to offer assistance to women who are considering adoption or who need information about the many benefits of helping families who are searching for a baby boy or baby girl to adopt.
"Financial compensation for medical expenses, cell phones, food and living expenses could be made available to women paid for by adoptive families in Florida," said one source at the Vote Hope company.
The Vote Hope program is not providing legal advice although it setup to inform females about their options during pregnancy or shortly after a child has been born. As part of the new program, a consultation is provided to interested ladies in any city in FL to help them learn about what options are available.
"Ladies can be matched with an adoptive family, and can have all rights as a birthmother under state law during the adoption process," said the source.
The Vote Hope website will be updated in the next several weeks with helpful articles about options for young women who are seeking protection through Safe Haven laws in Florida. The new toll-free phone system in place to help field private calls is part of the expansion that will be active for the remainder of 2015.
About VoteHope.com
The VoteHope.com company helps women in the state of Florida and in other parts of the United States to arrange adoption for newly born children. The company has a nationwide network of agencies that can offer assistance to new moms in need. The VoteHope.com company has redesigned its web portal to provide a national toll-free hotline for advice and to offer informative adoption content for exploration.