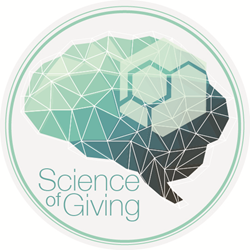 We now know that allowing employees to participate in giving is one of the quickest ways to improve engagement.
Seattle, Wash. (PRWEB) September 26, 2014
TisBest Philanthropy releases the final installment this week in the organization's six-month Science of Giving series, "How Giving Can Benefit Your Business." The article focuses on recent research on employee disengagement, and how profits can increase when employees are given prosocial bonuses.
"Research out of Harvard University shows that prosocial bonuses—bonuses that are focused on benefiting others instead of benefiting oneself, such as a charity voucher—lead to significant increases in employee satisfaction and happiness," says TisBest's Director of Programs Karli Anne Christiansen. "In this article we examine the connection between this research and the results from Gallup's look at the engagement level of employees, which shows that 70% of American workers are either not engaged or actively disengaged in the workplace."
This high level of disengagement costs U.S. companies between $450 and $550 billion dollars annually in lost productivity, according to Gallup's report. In "How Giving Can Benefit Your Business," TisBest offers research-based suggestions to help companies reconnect with employees who have become disengaged, and increase workplace morale and profits as a result.
"No incentive is going to overcome an unsafe work environment or a lack of supervisor support," says Jon Siegel, executive director at TisBest. "Yet when the basics are in place, the science is showing us that it's surprisingly easy to boost employee performance and well-being, although the suggestions may be counterintuitive at first. I think many business executives assume that competitive pay and benefits are the most important factors in maintaining employee happiness and productivity. While these elements are important, we now know that allowing employees to participate in giving is one of the quickest ways to improve engagement."
Drawing from the organization's experience in helping companies of all sizes implement giving programs, TisBest provides an incisive look at the research in the latest Science of Giving article, and offers basic recommendations for ensuring success. Read "How Giving Can Benefit Your Business" by visiting TisBest.org/Blog or clicking here.
"How Giving Can Benefit Your Business" is part of a six-month series called The Science of Giving. Click here to read the previous Science of Giving articles on the TisBest blog.
About TisBest Philanthropy:
TisBest Philanthropy is a 501(c)(3) nonprofit organization dedicated to fostering the growth of non-material gift-giving. TisBest created charity gift cards in 2007. Charity gift cards work like conventional gift cards, but with one important exception: the recipient of a charity gift card "spends" it by choosing a charity to receive the funds.
With a TisBest Charity Gift Card, you make the donation and your recipient decides how to spend the donation, choosing from TisBest's 300+ charity partners.TisBest cards are customizable at no additional cost. Learn more at http://www.tisbest.org.