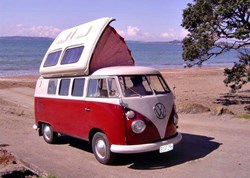 (PRWEB) December 30, 2013
Each day since the launch of its booking capabilities in February 2012, Glamping Hub has moved determinedly forward and upward, its tireless employees never stopping to look back. In 2013, this fortitude paid off as the company recognized record growth and recognition.
Glamping Hub's position as the world's largest booking platform dedicated to glamorous camping and alternative accommodations stands strong at the end of the year with over 700 lodging sites in more than 60 countries. The website offers an ever-expanding variety of accommodations, including simple bell tents, rustic cabins, cozy eco domes, decked out tree houses, spacious tipis, colorful gypsy caravans, airy yurts, and ultra-chic safari tents, with prices ranging from under $50 to over $2,000 a night. In 2013, more than three times the traffic and thousands of booking requests proved that Glamping Hub's collection of utterly unique and often off-the-grid spaces were just what travelers were looking for to give a little natural kick to their holidays.
But growth was not just seen online. Early in the year, Glamping Hub qualified to participate in well-known incubator program, StartUp Chile, where the efforts of CEO, David Troya, resulted in the company being chosen as one of the program's top 10 startups. A few months later, Glamping Hub was selected as Startup of the Month by Entrepreneur Magazine, with David again recognized as an entrepreneur to watch in the future. And towards the end of the year, the company was awarded a spot in an acceleration program in Denmark, where a member of Glamping Hub's partnership will work to push the company even further.
Finally, and most notably, in 2013 Glamping Hub received its first round of funding, a $300,000 investment that will carry the company confidently into 2014. With this investment, Glamping Hub plans to expand the employee base at its new office in southern Spain, bolster its marketing efforts, and build a new technology infrastructure that will increase the flexibility and greatly improve the functionality of the platform, attracting exponentially more of both site owners and travelers from around the world.
About Glamping Hub
Launched in 2012, Glamping Hub is the world's first online booking platform offering luxury camping and alternative accommodations on all 5 continents. With a vast range of accommodation styles, locations, prices, and amenities, Glamping Hub connects travelers with nature in a whole new way, providing off-the-grid, sustainable and truly one-of-a-kind lodging and outdoor adventure in some of the most breathtaking landscapes on earth. For more information, please visit glampinghub.com.