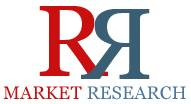 The global glass fiber market and specialty synthetic fibers market is projected to register a market size of about $14,240.53 Million by 2020, signifying CAGR of around 6.46% to 2020.
(PRWEB) June 16, 2015
The Global Glass Fiber and Specialty Synthetic Fiber Market to grow to $14,240 Million by 2020, at a CAGR of 6.47% during to 2020 with the large share accounted by North America and Europe together. The complete report is available at http://www.rnrmarketresearch.com/glass-fiber-market-specialty-synthetic-fibers-market-by-type-para-meta-aramids-uhmw-polyethylene-carbon-fiber-poa-glass-fiber-and-others-application-aerospace-defense-automotive-wind-market-report.html .
The high growth in North America and Europe is estimated due to rising advancements at the end-industries such as protective clothing, reinforcement materials, and ballistic protection. Europe is projected to account for the second-highest growth during the same period.
Companies profiled in 'Glass Fiber And Specialty Synthetic Fiber Market' research report are AGY Holding Corp, ASM International, 3B Fiberglass, Cytec Industries Inc, E. I. Du Pont De Nemours and Company, Honeywell International Inc, Jushi Group Co. Ltd, Mitsubishi Rayon Co. Ltd, Owens and PBI Performance Products, Inc. Order a copy of this report at http://www.rnrmarketresearch.com/contacts/purchase?rname=392185 .
Protective equipment, safety applications, ballistic protection, and automotive industry have the largest application of specialty synthetic fibers and glass fibers. Significant application of glass fiber and specialty synthetic fiber market can be seen in commercial, marine, medical, sporting goods, wind energy, pressure vessel, and reinforcement materials industries. Aramids, UHME polyethylene, and POA are the major types of specialty synthetic fibers. Glass fiber is made from extremely fine fibers of glass. It is a lightweight, extremely strong, and robust material. Although strength properties are somewhat lower than carbon fiber and it is less stiff, the material is typically far less brittle, and the raw materials are much less expensive. Its bulk strength and weight properties are also very favorable when compared to metals, and it can be easily formed using molding processes. Aramids are synthetic fibers made from polymer aromatic polyamide are mainly of two types, para aramid and Meta aramid.
North America is the major region in terms of production and consumption of aramids. The market for aramids is projected to register a significant growth in emerging economies of Asia-Pacific mainly due to growing industrialization and infrastructure development. The glass fiber & specialty synthetic fiber market is anticipated to register a high growth rate in the coming years. The market is innovation driven and investments are expected for new specialty synthetic fiber properties and completely new products. There are large numbers of different sized players in the market; however, it is dominated by a few big companies. Inquire more here http://www.rnrmarketresearch.com/contacts/inquire-before-buying?rname=392185 .
Currently, the specialty synthetic fiber market is mainly concentrated in the North American and European regions, while RoW, especially Latin America is expected to witness a high growth rate in future years. AGY Holding Corp. (U.S.), 3B Fiberglass (Belgium), Cytec Industries Inc. (U.S.) is the important active players in the glass fiber and specialty synthetic fiber market. These companies registered the highest strategy adoptions amongst other players in the global glass fiber market and specialty synthetic fiber market between 2012 and 2015. This is a premium research report priced at US$ 4650 for single user PDF license. Inquire for discount on this research "Glass Fiber Market & Specialty Synthetic Fibers Market by Type (Para & Meta Aramids, UHMW Polyethylene, Carbon Fiber, POA, Glass Fiber, and others), Application (Aerospace & Defense, Automotive, Wind Energy, Safety applications, and Friction Materials), and Region - Trends & Forecast to 2020" at http://www.rnrmarketresearch.com/contacts/discount?rname=392185 .
Related Market Reports:
"High Temperature Epoxy Resins Market by Application (Coatings, Composites, Adhesives, Construction, Electrical & Electronics Others) & Region - Global Trends & Forecasts to 2020" Companies profiled in this research report are BASF SE, the DOW Chemicals Company, Huntsman Corporation, Momentive Performance Materials Holdings LLC, Chang Chun Plastics Co. Ltd, Nan Ya Plastics Corporation, Aditya Birla Chemicals (Thailand) Ltd, 3M Company, Kukdo Chemical Co. Ltd and Nama Chemcials discussed in this research available at http://www.rnrmarketresearch.com/high-temperature-epoxy-resins-market-by-application-coatings-composites-adhesives-construction-electrical-electronics-others-region-global-trends-forecasts-to-2020-market-report.html .
Explore more In Plastics Market Research Reports at http://www.rnrmarketresearch.com/reports/materials-chemicals/plastics .
About Us:
RnRMarketResearch.com is your single source for all market research needs. Our database includes 500,000+ market research reports from over 100+ leading global publishers & in-depth market research studies of over 5000 micro markets. With comprehensive information about the publishers and the industries for which they publish market research reports, we help you in your purchase decision by mapping your information needs with our huge collection of reports.