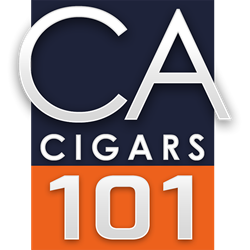 If your humidor has a good seal - it will maintain its humidity for a long while before you have to do any routine humidor maintenance.
Easton, PA (PRWEB) August 06, 2013
The all-new Cigar Advisor is an online cigar magazine that brings a fresh, irreverent, and down-to-earth perspective on all things cigars to thousands of smokers. In addition to educational cigar content and behind-the-scenes cigar industry articles from some of the business's top names, Cigar Advisor delivers an array of content about a variety of topics of interest to people who enjoy the cigar lifestyle. The magazine also features cigar reviews and ratings submitted by real smokers. Cigar Advisor has just published a new how-to guide to their Cigars 101 instructional series, on maintaining and seasoning a glass top humidor.
"Seasoning and setting up a humidor is relatively simple when it comes down to it," says Cigar Advisor's Jonathan DeTore. "Think about it: you make sure the interior wood is humidified to the desired relative humidity, stick a humidifier and hygrometer to the inside of the lid, and - if your humidor has a good seal - it will maintain its humidity for a long while before you have to do any routine humidor maintenance." Having just completed an instructional piece for Cigar Advisor's Cigars 101 series, "Seasoning a Glass Top Humidor," DeTore says that the process is a bit different – and one may have to do a little more work – when humidifying with a glass top humidor.
Though glass top humidors offer an alternative to flat, solid wood humidors, Jon notes the specific challenges of owning one: "It may require a bit of extra work and creativity when it is time to decide where to place your hygrometer and humidifier and to make sure yours maintains a proper relative humidity." DeTore also acknowledges that glass top humidors may not hold their humidity properly, which he says is a result of a weak seal between the wood and the glass in the humidor. "This can be detrimental to your cigars if not properly taken care of," Jon writes. His article lays out some key tricks and tips to address the hygrometer and humidifier issue; and for making sure the humidor is holding humidity, advises smokers on a method to test the humidor for air leaks – then gives a very simple fix involving clear, odorless epoxy.
About Cigar Advisor Magazine
Cigar Advisor magazine is a digital publication created for real cigar enthusiasts who love tobacco and live the lifestyle. Cigar smokers are passionate about almost everything they do - whether it's the drinks they savor, the food they devour, the cars and motorcycles they dream of, the sports they're fanatical about or the women they love, Cigar Advisor shares those passions with a razor-sharp edge, soaking up each day and experience as if it were our last. Find that passion and more on display at CigarAdvisor.com.