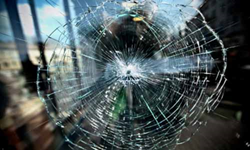 Glass Repair Fort Lauderdale
Fort Lauderdale, FL (PRWEB) August 26, 2016
Express Glass & Board Up (http://www.expressglassfl.com/) is proud to announce an important public service reminder to the Fort Lauderdale community about the upcoming hurricane season, 2016. Ignoring old sliding glass doors or a cracked window could mean unexpected consequences during high winds. Pre-planning with a glass repair evaluation may help protect the home from a broken glass emergency during a storm.
"In the glass repair business, we have learned to expect the unexpected," explained Yaniet Santos, general manager of Express Glass. "People who have decided to wait one more year to replace older home windows have called us at midnight during hurricane season because the glass didn't survive. Although we are happy to serve our customers whenever they need us, it's less stressful for them if they are prepared when disaster strikes."
To read the new post from Express Glass go to; http://www.expressglassfl.com/blog/glass-repair/fort-lauderdale-glass-repair/. Information about hurricane preparedness and a glass repair evaluation for Fort Lauderdale residents is ready for review. Details about types of high impact glass and weather resistant windows for stormy weather are also available.
Fort Lauderdale Glass Repair: Expecting the Unexpected During Hurricane Season
Florida locals can predict certain weather conditions when living in Fort Lauderdale and the surrounding area. The weather is humid and subtropical with rain in the spring and sunny, breezy days by the ocean during summer. Floridians may normally believe hurricane season to ramp up during October, yet, unexpected storms have occurred in June and July. If windows and patio doors appear worn or cracked, planning to survive another hurricane season in tact may be in question. To ensure a home is prepared for high winds at any time, a glass repair evaluation can help residents set expectations.
Express Glass, glass repair and replacement experts in Fort Lauderdale have announced a new post about setting reasonable expectations for glass repair to help divert a disaster. Windows in older homes may be unable to survive another hurricane season. Small cracks and faded glass can be indicators to possible breakage during high winds. Weather resistant windows such as high impact glass can help a home remain secure during an unexpected storm. Fort Lauderdale residents may have high expectations for the summer months, smart glass repair prepares homes for unexpected bad weather. Information specific to Fort Lauderdale can be found at http://www.expressglassfl.com/fort-lauderdale-glass-window-repair/.
About Express Glass Repair and Board Up
Express Glass and Board Up Service is a family owned and operated glass repair business with more than 20 years of experience. Professional technicians and the large variety of inventory make Express Glass the top glass repair service. If customers are looking for Fort Lauderdale glass repair, Delray Beach window repair or West Palm Beach glass door repair, please reach out to the company for a free estimate. If customers need a 24/7 glass repair service in Ft. Lauderdale or Boca Raton or Miami, technicians are standing by. The company specializes in sliding glass door repair, storefront glass door repair and replacement. Home or business glass repair is the company's main priority.
Express Glass Repair and Board Up
http://www.expressglassfl.com