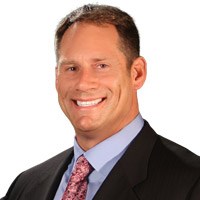 There are patients who are still being harmed by Pradaxa even though the U.S. FDA has issued safety communications about the potential dangers of using this drug.
U.S. (PRWEB) November 12, 2013
The national law offices of Glen Lerner Injury Attorneys announce they are currently evaluating Pradaxa class action claims. Multi-District Lawsuits have been already been filed (MDL No. 2385, United States District Court, Southern District of Illinois). These lawsuits have linked people who were hospitalized due to serious bleeding or blood loss to Pradaxa use. Those who believe they or a loved one's personal health and quality of life has suffered due to Pradaxa may be eligible for money damages and are encouraged to call 1(800) GET-GLEN for a free case evaluation.
"Even though the FDA has notified health care professionals and the general public about the potential dangers of using Pradaxa, there are patients who are still being harmed by this drug," said Personal Injury Attorney Glen Lerner. "That is why our class action attorneys are offering to evaluate claims from possible users who believe they or a loved one may have suffered serious health complications after taking this blood thinning drug."
According to an U.S. FDA safety announcement released on 12-19-2012, patients with mechanical prosthetic heart valves who used Pradaxa were more likely to experience blood clots forming on their mechanical heart valves, heart attacks and strokes, than users of other anticoagulants (blood thinners). The FDA also released a Drug Safety Communication on 11-02-2012 stating that Pradaxa can cause bleeding that could potentially lead to serious or even fatal outcomes in patients with non-valvular atrial fibrillation. More information about the blood thinning drug Pradaxa may be found at http://www.fda.gov keyword search term "Pradaxa."
About Glen Lerner Injury Attorneys
The national law offices of Glen Lerner Injury Attorneys have been helping those who have been injured by dangerous drugs since 1991. Over the last decade the firm has grown into one of the largest Plaintiffs personal injury firms in the country with offices in Nevada, Arizona, Minnesota, Illinois, Louisiana and Florida. They have settled or tried to verdict close to 75 cases in excess of a million dollars in the last decade alone. Their attorneys are experienced at going up against large corporate pharmaceutical giants and are able to handle personal injury cases and class action medical and product liability class action claims. For additional information, visit http://www.GETGLEN.com or call 1 (800) GET-GLEN.