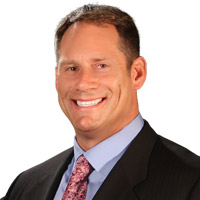 Tuff-N-Uff Productions founder Barry Meyer will forever be remembered for his many contributions to promoting the future stars of MMA.
Las Vegas, NV (PRWEB) November 29, 2013
Glen Lerner Injury Attorneys is a sponsor of the Mixed Martial Arts (MMA) amateur promoter, Tuff-N-Uff Productions, Black and Blue Friday event to be held at the Orleans Casino in Las Vegas, Nevada, on Friday, November 29. One of the night's headlining contests puts the first UFC Women's Bantamweight Champion Ronda Rousey's protégé, Marina Shafir, in the cage against small town MMA fighter Tabitha Patterson. The first Tuff-N-Uff fight is scheduled to begin at 7 p.m. with doors opening at 6 p.m. The night's schedule will also feature a memorial video to honor Tuff-N-Uff founder Barry Meyer, who unexpected passed away in October.
"It is important to take time to remember those who pass before us," said Attorney Glen Lerner, founder of Glen Lerner Injury Attorneys. "Barry Meyer founded Tuff-N-Uff Productions out of a passion for the sport and will be forever remembered for his many contributions to promoting the future stars of MMA."
In addition to the headline contests and memorial video, MMA fans will be able to watch a full lineup of aspiring amateur fighters from top academies around the world, including: Cobra Kai, Team Alpha Male, Xtreme Couture, Torres MMA, and Syndicate MMA. General admission tickets start at $25 and are available for purchase at the Orleans Casino box office or by calling (702) 284-7777.
More about Tuff-N-Uff Productions
Founded in 1994, Tuff-N-Uff Productions is the nation's premiere amateur MMA organization. Tuff-N-Uff is a proving ground for amateur fighters providing an unparalleled outlet for up and coming fighters. Tuff-N-Uff has helped launch the MMA careers of pros such as Ronda Rousey, Jon Fitch and Ryan Couture. Tuff-N-Uff strives to help the younger generation of fighters pursue their dreams of becoming professional MMA athletes through the development of individual athletic skills, work ethic, discipline, sportsmanship, self-respect, and pride. Learn more about Tuff-N-Uff events by clicking here.
More about Glen Lerner Injury Attorneys
Glen Lerner Injury Attorneys has been helping people with personal injury and dangerous drugs claims since 1998. Since then, the firm has grown into one of the largest plaintiff personal injury firms in the country with over 35 attorneys and affiliated partner law offices in Nevada, Arizona, Minnesota, Illinois, Louisiana and Florida. They have settled, or tried to verdict over 75 cases in excess of a million dollars in the last decade alone. For additional information, visit http://www.glenlerner.com or call 1-800-GET-GLEN (800-438-4536).
###