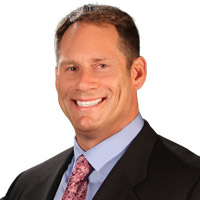 The Easter Bunny Bash is a great opportunity for our team of lawyers and support staff to give back and support our local community.
North Las Vegas, NV. (PRWEB) April 10, 2014
Glen Lerner Injury Attorneys is proud to give back to the North Las Vegas community by sponsoring the Easter Bunny Bash presented by Canyon Ridge Christian Church and St. Judes Ranch. This family friendly event, scheduled for Saturday, April 12 from 10:00 a.m. – 3:00 p.m., will be the first major event to be held at the new Craig Ranch Regional Park. Discounted entry tickets may be purchased in advance at bunnybashnv.com for the bargain price of $5 per child, which includes two free parent passes. Adult and children tickets will be available at the event, and may be purchased for $5 each.
"Our team of lawyers and support staff are continuously looking for new opportunities to give back by supporting local community activities. The Family Easter Bunny Bash is a great opportunity to do just that," stated Personal Injury Attorney Glen Lerner. "We invite all children and adults who attend the event to stop by the Glen Lerner Injury Attorneys' booth, located on the Easter Bunny trail, to pick-up a free giveaway and Easter treat."
Easter Bunny Bash event highlights include: bunny trail lined with over 50 vendors handing out free giveaways, photos with the Easter Bunny, age appropriate egg hunts, bounce houses, games, food, carnival rides, and more! Additional details and an event map may also be found online at bunnybashnv.com, or by calling VFC Media Group at 702-673-8702.
About Glen Lerner Injury Attorneys
Glen Lerner Injury Attorneys has been helping people with personal injuries and dangerous drug class action claims since 1998. Since then, the firm has grown into one of the largest plaintiff personal injury firms in the country with over 35 attorneys and affiliated partner law offices in Nevada, Arizona, Minnesota, Illinois, and Louisiana. They have settled, or tried to verdict over 75 cases in excess of a million dollars in the last decade alone. For additional information visit glenlerner.com, or call 1-800-GET-GLEN (800-438-4536).
###