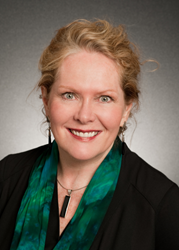 Thank you to my clients for your business, ongoing support, numerous referrals and kind words along the way. It is truly a pleasure to serve you
Lynnwood, WA (PRWEB) December 08, 2015
Glena Solberg-Kosovich, Berkshire Hathaway HomeServices Northwest Real Estate, is featured in a special section of the December issue of Seattle magazine as a 2015 Five Star Real Estate Agent award winner.
Glena moved to the Seattle area in 1980. "It has been my privilege to share my love of the area and all it has to offer with my clients. My expertise and experience allows me to provide in-depth market insights, exemplary client care, as well as superb interpersonal and negotiating skills."
"I am thrilled and honored to receive the Five Star award for the seventh year in a row. This award is especially meaningful to me because client feedback is at its core. Integrity, exceptional negotiating skills, local market knowledge, and listening to the needs and concerns of my clients are the foundation for the passion I bring to each transaction. Thank you to my clients for your business, ongoing support, numerous referrals and kind words along the way. It is truly a pleasure to serve you," says Glena Solberg-Kosovich of Berkshire Hathaway HomeServices Northwest Real Estate.
The 2015 Five Star Real Estate Agent award winners have been carefully selected for their commitment to professional excellence and overall client satisfaction. The award is based on rigorous research with significant focus on customer feedback and providing quality services.
"It is a privilege to present exceptional real estate agents with the Five Star award each year. While agents are evaluated on experience and production levels, the foundation of the award is client satisfaction. These elite agents have worked hard to get where they are while continuously delighting clients along the way," says Lynn Hargreaves, VP, Research and Services Operations, Five Star Professional.
When asked how it feels to win this award for the seventh year in a row, Glena says that it, "confirms for me that my clients value and appreciate all the effort and care I dedicate to every aspect of the transaction and their satisfaction. For me it is both humbling and incredibly rewarding."
Glena describes her client relationships with enthusiasm. "Helping my clients realize their interests and goals drives my passion to provide superb personalized service with respect and integrity! I am truly grateful and value the trust and loyalty of my clients…I thoroughly enjoy what I do!"
Glena Solberg-Kosovich's Five Star award profile can be viewed here.
Five Star Professional has been conducting market research to define and promote professional excellence in service professionals since 2003. Its Five Star Real Estate Agent award program is the largest and most widely published real estate agent award program in North America.
Real estate agents are awarded based on an in depth research process. Thousands of consumers are contacted to rate their real estate agent on ten evaluative criteria including customer service, market knowledge, negotiation, closing preparation and overall satisfaction. Beyond a qualifying client evaluation score, real estate agents are evaluated on objective criteria such as experience, production levels and disciplinary and complaint history.
There is no fee to be considered or awarded. Visit http://www.fivestarprofessional.com for more information.