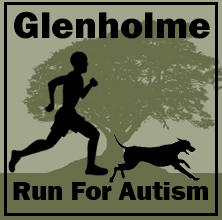 Glenholme offers all of us parents a chance to build a foundation for our children's growth and success... but it is all of YOU, our supporters, who have helped continue to develop that community of support that has been so important to all of us.
Washington, Connecticut (PRWEB) November 11, 2014
The Glenholme School, a therapeutic boarding school for students with high functioning autism spectrum disorders and various social, emotional and learning differences in Washington, Connecticut is proud to announce its first annual Run for Autism planned for later this month.
The course is every runner's, walker's and dog-lover's dream. (Yes, it's true! Dogs are welcome to run, too.) It is a flat and fast route set on a narrow dirt road in one of the most scenic locations in the state, the Steep Rock Preserve.It is an out and back course which hugs the Shepaug River.
The Glenholme 5K Run for Autism will start at 10:00 a.m. on Sunday, November 23 in Steep Rock Preservation, 2 Tunnel Road, Washington Depot. Pre-race registration is $15 and race day registration is $20. Registration on race day will be held from 8:30 a.m. to 9:45 a.m. and the first 100 registrants will receive a commemorative water bottle.
Prizes will be awarded in all divisions and special awards will be given to the top the male and female finishers.
For more information and pre-race registration, go to http://www.theglenholmeschool.org or contact David Dunleavy at 860-868-7377 or via email at ddunleav@devereux.org.
The proceeds from the race will benefit the Glenholme School's Arts Program, which provides students on the autism spectrum disorders and various learning differences with the innovative tools and platform necessary for practicing and developing the socialization skills essential to lead a successful and meaningful life. If you are unable to join the run and would like to contribute to the cause, you can Give Now by selecting the Weekend Arts Incentive.
About The Glenholme School:
The Glenholme School, a center of the Devereux organization, is a not-for-profit 501(c)(3) therapeutic boarding school for young people with high functioning Autism Spectrum Disorders including Asperger's; ADHD, PDD, OCD, Tourette's, depression, anxiety, and various learning differences. The program provides a treatment milieu designed to build competence socially and academically. Our learning environment supports and enhances the ability for young people with special needs to succeed. Devereux is a leading nonprofit behavioral health organization that supports many of the most underserved and vulnerable members of our communities. For more information about The Glenholme School and its program, visit http://www.theglenholmeschool.org/. Devereux Connecticut.