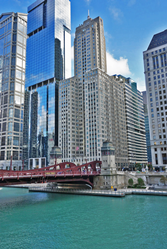 CHICAGO (PRWEB) September 04, 2019
Global Relay, the leading provider of compliance archiving, supervision, eDiscovery, analytics and messaging for the financial sector, is celebrating the second anniversary of its Chicago Executive Briefing Center with another week of events slated for September 23-27, 2019. Opened in 2017, the 4,500-sq. ft. custom-designed space located on Wacker and LaSalle Dr. provides customers with a hub for industry education, peer collaboration, and training. The scheduled activities will allow customers and industry partners alike to engage with Global Relay's business / technical leadership, and includes an industry user forum on September 25. Registration for the forum is now open, and those interested in attending can sign up here.
About Global Relay
Global Relay is the leading provider of cloud-based electronic message archiving, supervision, and eDiscovery solutions for the global financial sector and other highly regulated industries. Global Relay delivers services to over 23,000 customers in 90 countries, including 22 of the top 25 banks. Global Relay Archive supports email, IM, Bloomberg®, Refinitiv (formerly Thomson Reuters), social media, mobile messaging, and more - with mobile, Outlook, and web access.
info(at)globalrelay(dot)net | 866.484.6630 | http://www.globalrelay.com/