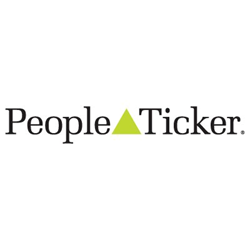 "Old-fashioned supply and demand are a major contributing factor to the record earnings we are seeing," said Joseph Musacchio, CEO of PeopleTicker.
Palm Beach, Florida (PRWEB) October 15, 2018
PeopleTicker™, the global standard for real-time salary and labor rates, announced today that workers in advanced economies are experiencing the biggest wage increase in nearly a decade. This news follows PeopleTicker's August wage report stating U.S. workers are seeing "unprecedented wage growth across multiple industries" on national, state and local levels.
ADP's National Employment Report for September confirmed this trend. According to ADP, private sector employment increased by 230,000 jobs from August to September, adding to an already impressive labor market with employment gains across multiple industries.
"Old-fashioned supply and demand are a major contributing factor to the record earnings we are seeing," said Joseph Musacchio, CEO of PeopleTicker. "Shrinking unemployment in the United States, APAC and the Eurozone are forcing companies to boost wages and salaries in order to hire top talent and retain staff."
In a business move that reflects the reality of a highly competitive market, Amazon decided to increase its minimum wage starting November 1. As we head into the busy holiday shopping season, the retail giant will implement a $15.00 per hour minimum wage for all full-time, part-time, temporary (including those hired by agencies), and seasonal employees across the U.S. Amazon's new minimum wage will benefit over 250,000 employees in addition to 100,000 seasonal employees at Amazon sites across the country.
American finances overall continue to improve as the median household income rose to $61,400 in 2017, up 1.8% from the previous year. In August, average hourly earnings for private American workers climbed 2.9% over the previous year, the strongest increase since the recession ended in mid-2009.
JPMorgan Chase predicts global wage growth will accelerate to nearly 3% next year, after seeing global pay increases in advanced economies up 2.5% in the second quarter. Wages in the Eurozone jumped 2.2% in the second quarter, the most since 2012, while earnings in the U.K. climbed 3.1% in July, the most since 2015.
Workers in Japan have seen earnings rise 1.5% in July from the previous year and 3.3% in June. Earlier this year Toyota, the country's biggest manufacturer, said that 2018 pay raises will top the 3% increase of 2017. Salaries in mainland China at the higher end of the scale have consistently "ticked" upward in 2018 and are projected to continue rising in 2019 with more than half of employers planning to offer an increase of over 6% next year.
About PeopleTicker: 
PeopleTicker gathers both direct and contingent wage information from nearly 2,000 sources tracking compensation data in 160 countries for 300,000 different job roles. Strengthened by over 18 years of wage research, our data management, analytics, and SkillsVillage validation processes are unmatched in the industry. PeopleTicker's SkillsVillage is a global ecosystem of experts in procurement, human resources, and recruiting that provide crowd-sourced rate validation. To learn how your salaries and contingent rates compare to market, visit our website at PeopleTicker.com.