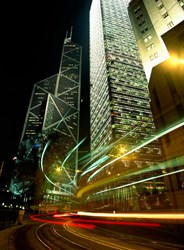 This will be an ideal opportunity to reflect on China's next stage of economic and social development.
London, Uk (PRWEB UK) 6 November 2013
The 2013 Horasis Global China Business Meeting will take place in The Hague, The Netherlands, 10-11 November 2013. The Global China Business Meeting is the foremost annual gathering of Chinese business leaders and their global counterparts. Among the participants are the CEOs of the world's most respected corporations as well as key business leaders from emerging markets. Also participating are renowned thought leaders and relevant public figures including members of government.
With the support of the City of The Hague, The Netherlands Council for Trade Promotion and the China Federation of Industrial Economics, the Meeting will provide an ideal platform to discuss the critical factors behind China's rise to global eminence. Chinese and international entrepreneurs will reflect on the opportunities and challenges that lie ahead to achieve China's next step of economic development.
David Clive Price will join a distinguished panel "Mapping Risks: Analyzing the Chinese Context". As Price explains, "The global economic crisis showed that risks can manifest themselves at any time. This panel will analyze what economic, political and social risks might threaten the Chinese economy in the coming years and how to mitigate those risks."
The Global China Business Meeting is considered the foremost annual business meeting on China to take place in Europe. In addition to the Global China Business Meeting, Horasis hosts regional meetings that focus on India, Russia and the Arab world.
ABOUT DAVID CLIVE PRICE
Working with Fortune 500 companies, major Asian financial institutions and trade development organizations, David Clive Price provides tailored strategies for optimizing global business operations and building brand recognition in Asia Pacific markets. His new book The Master Key to China will be published by Panoma Press of London.
Media Contact Info
David Clive Price
david(at)davidcliveprice(dot)com
Location: London, UK