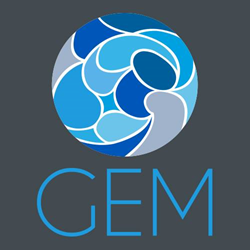 Without defined goals, professionals will lack the motivation needed to achieve
Sydney (PRWEB) April 01, 2015
On Tuesday 24th March, sales and event marketing firm Global Events & Marketing Pty invited their representatives from across Australia to attend a 1-hour workshop in their Sydney office. With many of their representatives having leadership and business management in their sights, the workshop was organised to help them learn the necessary skills and approaches to help them set and achieve these goals. The firm based the workshop on the findings of a famous 1979 study conducted on the Harvard MBA program, the results of which found that many business professionals, despite understanding the importance of goal setting, didn't know how to begin the process.
About Global Events &
Marketing Pty: http://www.gemsydney.com.au/about-us/
The 1979 study conducted by the Harvard Review asked graduates from the Harvard MBA program whether they had set clear, written goals for their futures and made plans to accomplish them. Astonishingly 84% of the graduates asked had set no clear goals, whilst 13% had goals in mind, with only 3% having written their goals for the future down. The study found that the 13% of graduates who had goals were earning more than those who had failed to set any clear goals for their future, and the 3% who had recorded their goals were on average earning ten times that of their peers.
Global Events & Marketing Pty believe this landmark study provides a great lesson in the importance of goal setting. Without defined goals, professionals will lack the motivation needed to achieve and will lack direction within their careers. A clear set of goals will also help business professionals to assess the potential skills and resources they will need to reach their goals. This preparation will help them to overcome any challenges that they may come across on their journey which will help them build up resilience and allow them to reach success.
Global Events & Marketing Pty is a fast growing sales and event marketing firm with offices in both Sydney and Perth. The firm help businesses throughout Australia to improve their customer relationships through face to face, honest brand interaction. By delivering their campaigns directly to consumers the firm help their clients to gain a better understanding of their target audiences, helping them to produce and deliver products and services that they crave. This personalised approach to marketing allows Global Events & Marketing Pty to generate a higher level of customer loyalty for their clients which helps to boost sales and provides them with the resources to grow and develop their businesses.