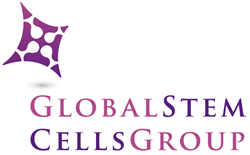 The website offers detailed information on each stem cell division.
MIAMI (PRWEB) October 13, 2014
Global Stem Cells Group, Inc. has launched a new corporate website (http://www.stemcellsgroup.com) designed to better highlight its six stem cell-related operating companies and provide up-to-date information on upcoming conferences, corporate news, stem cell research findings and more.
The website offers detailed information on each stem cell division including:

Stem Cell Training, offering courses on minimally invasive techniques for harvesting stem cells from adipose tissue or bone marrow, and platelet rich plasma techniques. Stem Cell Training, Inc. provides multi-day training courses that are effective, efficient and comply with the highest standards around the world.
Regenestem, an international medical company focused on providing the most comprehensive and up-to date stem cell treatments to patients worldwide. Regenestem physicians and medical staff are highly trained in the latest, and most cutting-edge, cellular medicine and equipped with the most advanced technology available.
Regenestem Network is the largest membership network of regenerative medicine clinics in the world, providing cutting edge care with the latest advancements in cellular therapies to patients worldwide.
Adimarket, an online marketplace for regenerative medicine equipment and supplies for physicians and health care professionals, available at the lowest possible cost.
The Global Stem Cell Foundation was formed as a nonprofit charitable organization that aims to fund research on the expanding need for stem cell solutions for patients, and identify best practices between physicians engaged in stem cell treatments in the U.S. and around the world.
For more information about any of the Global Stem Cells Group operating companies, visit the Global Stem Cells Group website, email bnovas(at)regenestem(dot)com, or call 305-224-1858.
About Global Stem Cells Group:
Global Stem Cells Group, Inc. is the parent company of six wholly owned operating companies dedicated entirely to stem cell research, training, products and solutions. Founded in 2012, the company combines dedicated researchers, physician and patient educators and solution providers with the shared goal of meeting the growing worldwide need for leading edge stem cell treatments and solutions.
With a singular focus on this exciting new area of medical research, Global Stem Cells Group and its subsidiaries are uniquely positioned to become global leaders in cellular medicine.
Global Stem Cells Group's corporate mission is to make the promise of stem cell medicine a reality for patients around the world. With each of GSCG's six operating companies focused on a separate research-based mission, the result is a global network of state-of-the-art stem cell treatments.
###