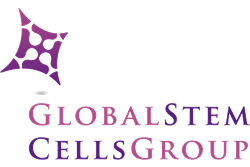 This will be GSCG's first Central American presentation of its widely-attended symposium.
MIAMI (PRWEB) October 08, 2015
Global Stem Cells Group has announced plans to host a new edition of its popular symposium on stem cell research in San Jose, Costa Rica April 15, 2016. The symposium is a collaborative effort between GSCG and Dra. Mariella Tanzi, neurologist, anti-aging specialist, founder of BIOMEN S.A. and exclusive representative for Global Stem Cells Group in Costa Rica. The Symposium is being held as part of Global Stem Cells Group's ongoing effort to promote education on the latest advancements in regenerative medicine through the Stem Cell Training division's symposium series.
This will be GSCG's first Central American presentation of its widely-attended symposium, which will feature prominent stem cell and regenerative medicine physicians and scientists from around the world. Members of Global Stem Cells Group's faculty will also be in attendance to provide a full day of high-level scientific discussion for medical professionals in general practice.
The symposium agenda will include sessions on:

Molecular biology
Clinical advances in stem cell research
Models of treatment in surgical and cosmetic applications, and in clinical conditions
Technological advances
Application of minimally manipulated stem cells in the physician's office
Stem cells, regenerative medicine and its application in anti-aging medicine
Medical legal issues
The San Jose symposium will also include a full day, hands-on training session to provide participating physicians and qualified medical professionals with state-of-the-art techniques for isolating and re-integrating adipose- and bone marrow-derived stem cells for in office patient treatments, along with clinical protocols. This popular training course is part of the Global Stem Cells Group's commitment to the growing network of world-class stem cell researchers, treatment practitioners and investors committed to advancing stem cell medicine, and helping physicians bring treatments into the office for the benefit of patients.
The symposium will be held at the Intercontinental Hotel in San Jose. For more information on the Global Stem Cells Group San Jose, Costa Rica symposium including the lineup of speakers, visit the stemcellconference.org website, email bnovas(at)stemcellsgroup(dot)com, or call +1 305 560 5337.
About the Global Stem Cell Group:
Global Stem Cells Group, Inc. is the parent company of six wholly owned operating companies dedicated entirely to stem cell research, training, products and solutions. Founded in 2012, the company combines dedicated researchers, physician and patient educators and solution providers with the shared goal of meeting the growing worldwide need for leading edge stem cell treatments and solutions. With a singular focus on this exciting new area of medical research, Global Stem Cells Group and its subsidiaries are uniquely positioned to become global leaders in cellular medicine.
Global Stem Cells Group's corporate mission is to make the promise of stem cell medicine a reality for patients around the world. With each of GSCG's six operating companies focused on a separate research-based mission, the result is a global network of state-of-the-art stem cell treatments.
###