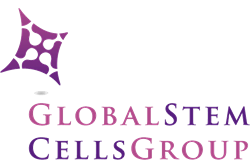 Camacho Alcocer is accomplished in generating and applying new stem cell therapeutic protocols and technologies.
Miami, FL (PRWEB) March 03, 2015
GlobalStemCellsGroup.com has recruited Mario Camacho Alcocer to the company's growing faculty. Camacho Alcocer, a biomedical researcher and founding partner of Criogenix SA de CV in Queretaro, Mexico, will join GSCG's team of biomedical professors who will teach the "Diplomat in Cell Therapy and Tissue Engineering" program.
Criogenix SA de CV is a private company registered in the National Record of Scientific and Technological Institutions and Companies in Mexico (RENIECYT).
Camacho Alcocer will teach two-day, interactive training courses on adult stem cell extraction and re-integration to physicians and qualified medical practitioners who wish to learn and use the process in their practices.
Camacho Alcocer is accomplished in generating and applying new stem cell therapeutic protocols and technologies. His current research focuses on extracellular matrix interactions to regulate the dynamic of defined stem cells populations, with a goal to regenerate functional capabilities of specific tissues (or to develop tissues in vitro), as well as the development of specific scaffolds for cell culture. His research is central to Criogenix SA de CV's development of a major integral stem cell unit management system for therapeutic applications.
Global Stem Cells Group and Regenestem Network are expanding the company's clinical presence worldwide by partnering with experienced and qualified regenerative medicine physicians to open new clinics licensed and developed under the Regenestem banner.
In 2014, Global Stem Cells Group expanded its Regenestem Network's global presence to 20 countries. Regenestem offers stem cell treatments to help treat a variety of diseases and conditions including arthritis, autism, chronic obstructive pulmonary disease (COPD), diabetes, and pain due to injuries at various facilities worldwide.
Regenestem is certified for the medical tourism market, and staff physicians are board-certified or board-eligible. Regenestem clinics provide services in more than 10 specialties, attracting patients from the United States and around the world.
The Global Stem Cells Group is committed to the highest standards in service and technology, expert and compassionate care, and a philosophy of exceeding the expectations of their international patients.
For more information, visit the Global Stem Cells Group website, email bnovas(at)regenestem(dot)com, or call 305-224-1858.
About the Global Stem Cells Group:
Global Stem Cells Group, Inc. is the parent company of six wholly owned operating companies dedicated entirely to stem cell research, training, products and solutions. Founded in 2012, the company combines dedicated researchers, physician and patient educators and solution providers with the shared goal of meeting the growing worldwide need for leading edge stem cell treatments and solutions. With a singular focus on this exciting new area of medical research, Global Stem Cells Group and its subsidiaries are uniquely positioned to become global leaders in cellular medicine.
Global Stem Cells Group's corporate mission is to make the promise of stem cell medicine a reality for patients around the world. With each of GSCG's six operating companies focused on a separate research-based mission, the result is a global network of state-of-the-art stem cell treatments.