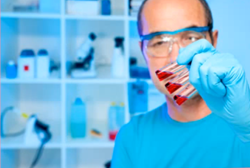 The benefits of PRP treatments extend through a wide and diverse group of medical fields.
Miami (PRWEB) October 07, 2013
The Global Stem Cells Group, Inc. has announced the launch of Plasma Plus medical services company in the Dominican Republic. Plasma Plus provides certified medical professionals, top of the line equipment, FDA approved protocols for hospitals, clinics and physicians, and protocol-specific equipment and consumables for application of platelet rich plasma therapy (PRP.)
Plasma Plus also assigns a qualified, certified health care professional to perform the PRP extraction and preparation procedures. Clients need only apply the therapy where needed to achieve the rejuvenating, regenerating and revitalizing results of PRP therapy, eliminating excess overhead costs, need for equipment purchases and preoccupation with maintaining protocol standards.
The benefits of PRP treatments extend through a wide and diverse group of medical fields, from cosmetic surgery to dentistry; Plasma Plus is committed to making PRP an available and cost-effective treatment option for medical professionals.
The company's product line includes:

Plasma prep service solutions for the cosmetics, aesthetics and anti-aging industries.
Med Biologics- Genesis CSTM Service Solutions.
Med Biologics- Pure PRPTM Service Solutions to meet all clinical demands.
Pure PRPTM procedure packs.
Derma Roller RejuvenationTM.
Plasma MatrixTM- Autologous Fibrin Filler.
Painless PRPTM – Adilight-2TM.
Stem RejuvenationTM.
The Plasma Plus equipment line includes:
Elite SeriesTM Centrifuge by Emcyte.
PlasmaPrepTM Centrifuge by STI.
Biofiller Maker.
AdiLight-2TM by Adistem.
For more information on Plasma Plus medical services, products and equipment, visit the Plasma Plus website, email info(at)www(dot)plasmaplusonline(dot)com(dot)do or call 849.943.2988.
About Plasma Plus:
Plasma Plus is an innovative, turn-key medical service company providing certified professionals, state-of-the-art equipment, and FDA approved protocols and kits for application of platelet rich plasma therapy (PRP). Plasma Plus technicians are trained and certified by a qualified team of medical professionals that includes physicians and nurses. Staffed by physicians, medical consultants and leading scientific researchers in the field to provide patients with the leading platelet rich plasma therapy.
PRP treatments utilize the body's own resources to stimulate growth and regeneration with an overabundance of growth factors derived from platelets.
The applicability of PRP treatments extends through diverse medical fields, from dentistry to orthopedic surgery including: dentistry, maxillofacial surgery, orthopedic surgery, neurosurgery, plastic surgery, aesthetic therapies, chronic wound treatment and more.
Please visit the Plasma Plus website for more information.
About the Global Stem Cell Group:
Global Stem Cells Group, Inc. is the parent company of six wholly owned operating companies dedicated entirely to stem cell research, training, products and solutions. Founded in 2012, the company combines dedicated researchers, physician and patient educators and solution providers with the shared goal of meeting the growing worldwide need for leading edge stem cell treatments and solutions. With a singular focus on this exciting new area of medical research, Global Stem Cells Group and its subsidiaries are uniquely positioned to become global leaders in cellular medicine.
Global Stem Cells Group's corporate mission is to make the promise of stem cell medicine a reality for patients around the world. With each of GSCG's six operating companies focused on a separate research-based mission, the result is a global network of state-of-the-art stem cell treatments.
The Global Stem Cell Foundation was formed as a nonprofit charitable organization that aims to fund research on the expanding need for stem cell solutions for patients, and identify best practices between physicians engaged in stem cell treatments in the U.S. and around the world.
To learn more about Global Stem Cells Group, Inc., and for investor information, visit the Global Stem Cell Group website, email bnovas(at)regenestem(dot)com, or call 305-224-1858.
###