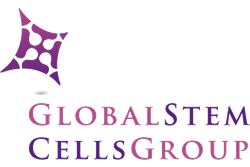 We wanted the symposium to help clear up old misconceptions and change outdated attitudes.
MIAMI (PRWEB) October 22, 2014
More than 900 physicians researchers and regenerative medicine experts from around the world attended the First International Symposium on Stem Cells and Regenerative Medicine, held in Buenos Aires, Argentina Oct. 2-4, 2014.
The event, hosted by Global Stem Cells Group in partnership with Julio Ferreira, M.D., President of the South American Academy Cosmetic Surgery, offered an opportunity for many of the world's most respected authorities on stem cell and regenerative medicine to showcase advancements in research and therapies on a global level.
An interdisciplinary team of leading international stem cell experts provided a full day of high-level scientific lectures geared to medical professionals. Pioneers and luminaries in stem cell medicine who served as featured speakers at the event included:
Lord David Harrell, PhD., a scientific leader recognized nationally, internationally recognized expert in neuroscience and regenerative medicine and a member of the Global Stem Cells Group Advisory Board spoke on spoke on the cellular composition of bone marrow with a focus on stem and progenitor cell activities of bone marrow stem and progenitor cells.
Joseph Purita, M.D., Director of The Institute of Regenerative and Molecular Orthopedics in Boca Raton, Florida, member of the Global Stem Cells Group Advisory Board and a pioneer in the use of stem cells and platelet rich plasma for a variety of orthopedic conditions, spoke about the use of PRP and stem cell injections for treatment of musculoskeletal conditions. He detailed cutting-edge treatments he now offers to his clinic patients, including extensive use of platelet-rich plasma in conjunction with bone marrow stem cells (BMAC), adipose stem cells (SVF) and fat grafts.
Vasilis Paspaliaris, M.D., CEO of Adistem, Ltd., a member of the Global Stem Cells Group Advisory Board and a thought-leading and highly experienced clinical pharmacologist and medical scientist discussed the proven differences in efficacy between the mesenchyme stem cells (MSCs) of a young donor and those of an aging donor, primarily due to the younger donor cell's ability to secrete more trophic factors.
According to Benito Novas, Global Stem Cells Group CEO, the world-class event was well received at a time when the field of regenerative medicine is on the verge of changing medical science forever.
"We wanted the symposium to help clear up old misconceptions and change outdated attitudes by educating people on the wide range of illnesses and injuries stem cell therapies are already treating and curing," Novas says. "We set out to establish a dialogue between researchers and practitioners in order to help move stem cell therapies from the lab to the physician's office and I believe we achieved our goals with this symposium.
"Our objective is to open a dialogue among the world's medical and scientific communities in order to advance stem cell technologies and translate them into point-of-care medical practices."
Other experts who spoke to the symposium crowd included:

Maritza Novas, Medical Officer, Global Stem Cells Group, Inc.
Charles F. Mahl, M.D., founder of the Innovative Regenerative Medicine Center in Coral Gables Florida
Global Stem Cells Group is also joining forces with some of the most prestigious regenerative medicine practitioners in South America as it continues to grow its services throughout the global community. Stem cell therapies continue to revolutionize the anti-aging aesthetics industry while offering new hope for sufferers of serious chronic debilitating diseases.
For more information on the Global Stem Cell Group and its affiliates visit the Global Stem Cells Group website, email bnovas(at)regenestem(dot)com, or call 305-224-1858.
About the Global Stem Cells Group:
Global Stem Cells Group, Inc. is the parent company of six wholly owned operating companies dedicated entirely to stem cell research, training, products and solutions. Founded in 2012, the company combines dedicated researchers, physician and patient educators and solution providers with the shared goal of meeting the growing worldwide need for leading edge stem cell treatments and solutions.
With a singular focus on this exciting new area of medical research, Global Stem Cells Group and its subsidiaries are uniquely positioned to become global leaders in cellular medicine.
Global Stem Cells Group's corporate mission is to make the promise of stem cell medicine a reality for patients around the world. With each of GSCG's six operating companies focused on a separate research-based mission, the result is a global network of state-of-the-art stem cell treatments.
###