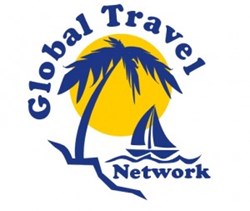 Orlando, FL (PRWEB) November 19, 2013
Global Travel Network is an industry leading company that, for years, has helped their members afford the vacations of their dreams. Traveling and taking vacations is not a cheap ordeal, as there are so many expenses to take into consideration. Luckily, their members find that they have access to some of the most amazing deals on resorts, cruises, and other global perks as well. Additional savings come in the forms of discounts on car rentals, cruises, and tour packages.
Global Travel Network has risen to become a top vacation industry business thanks largely to how they treat their members. At any time members can deposit their vacation experiences to their account, and Global Travel Network will review their services as seen through the eyes of their members. By utilizing this information, they have managed to forge such a strong relationship with their members, which many end up staying on board as members indefinitely. These long-term members consistently enjoy the benefits and savings that come along with a membership.
Because the travel industry can be so competitive, Global Travel Network takes pride in that they take the time to meet each and every member's needs. Constantly raising the bar for their competitors, Global Travel Network excels where their competition falls short. The member survey reports that have come in so far this year have indicated that as of November 2013, member satisfaction is at an all-time high. Members are excited and pleased with all of the excellent vacation deals that are part of their membership. From the resort accommodations, to condominium selections, to cruise line bookings, all members are finding that there is simply no travel club better than Global Travel Network.
As members of Global Travel Network, people will enjoy access to vacation destinations in exciting locations like Hawaii, California, Colorado, and Florida. There are vacation options for everyone, from large families to couples, and destinations ranging from exciting adventures, to pure relaxation, there is something for everyone. Find out what so many travelers have come to love and start saving, by becoming a member today.