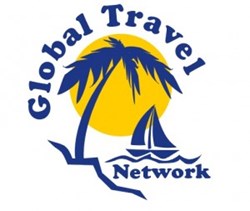 Salt Lake City, Utah (PRWEB) November 25, 2013
Global Travel Network makes every effort to provide its members with the most outstanding vacation services in the industry. This luxury vacation provider offers its members unbeatable deals to top destinations around the world. Global Travel Network is committed to customer service and customer satisfaction, which is why this premier vacation club has implemented a new initiative to assess member complaints, resolve these issues and increase member satisfaction.
When looking at Global Travel Network Complaints online, it is immediately apparent that the issues that people were having were not with the vacation experiences that they had purchased from Global Travel itself: the bulk of the complaints that can be found have to do with the marketing practices employed. Global Travel Network is sincerely apologetic about any issues that members may have had in redeeming their gifts from the presentations that they attended.
Global Travel Network is committed to growing and offering the best vacation services available. The issues that previously occurred have been resolved, and changes have been made in order to ensure that these problems do not happen again in the future. Global Travel Network is a growth-oriented company that learns from the past in order to improve the future.
Global Travel Network Complaints are lower than ever before, and this company wishes to address that member satisfaction for its incredible vacation services are at an all-time high. People are able to travel when they want and where they want to travel at a fraction of the cost of a vacation that they would otherwise plan on their own. With thousands of happy and satisfied members, Global Travel Network invites those who are looking to travel smarter and for more value to inquire about a membership at this outstanding vacation club.
Global Travel Network has made the changes to its marketing practices and ensures that these issues will not occur in the future. These changes have been reflected in the fact the Global Travel Network Complaints are lower than ever before. It is this vacation provider's goal to give people the change to have the vacation of a lifetime when they would otherwise not be able to afford it. For more information about Global Travel Network and all the outstanding destinations that it provides accommodations at, visit http://www.mygtn.com.