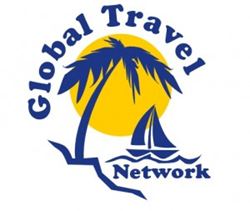 Las Vegas, Nevada (PRWEB) April 23, 2014
Global Travel Network was just one of the companies in attendance at the TrackResults "Go All In to Help Cancer Survivors Win" poker tournament that was held at the South Point Hotel and Casino on April 5, 2014. With more than 130 people in attendance and almost 100 charitable buy-ins to the tournament, the event was a huge success where attendees pledged nearly $38,000 for the breast cancer survivor group, Send Me On Vacation.
A representative from Global Travel Network ended up winning second place overall in the tournament, which awarded a large cash prize. Instead of walking away with the money, this Global Travel Network team member donated her winnings back to the charity, assisting Send Me On Vacation's mission to send deserving women on the vacations they need. SMOV believes that these vacations are the start of the healing process for women who have recently undergone treatments for breast cancer. Unfortunately, many of these women do not have the financial resources to take these vacations, due to the high costs of cancer treatments. This is where Send Me On Vacation, a charity that is intimately involved in the travel industry, comes in to make these women's dreams come true.
Global Travel Network operates with a strong code of values that it instills into all employees and promotes adherence to in its daily business dealings. One of these values is that of giving back to the community, whether it be in Denver, Salt Lake City or Roseville, or giving back to a charitable organization such as Send Me On Vacation that is nationally recognized.
Global Travel Network has been a part of many fundraisers and has donated to many charitable efforts throughout its time of operation, because the company holds the values of good corporate citizenship and assisting the community around itself in very high esteem. Some of these efforts include: donating to the Beverley Taylor Sorenson Arts & Education Complex in Utah, supporting the American Heart Association's Heart Walk, Ballet West in Salt Lake City, and many other donations.
Global Travel Network was honored to have been a part of such a great event that will truly make a difference in the lives of so many deserving women, and looks forward to supporting Send Me On Vacation in the future. For more information, visit http://www.mygtn.com or call 801-287-9999.