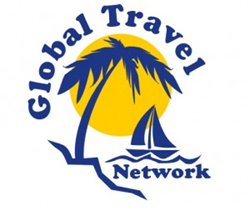 Denver, Colorado (PRWEB) April 30, 2014
Global Travel Network is constantly on the lookout for incredible vacation incentives to offer people who attend its sales presentations. From vacations to Hawaii, Las Vegas and Orlando and international trips to the Dominican Republic and Mexico, there is a travel incentive to fit every qualifying attendee's taste.
Global Travel Network is excited to share that it has recently added condominium weeks in over 3,000 different properties around the world and yet another option for a travel incentive. These travel incentives are given to people who qualify that attend a 90-minute presentation about committing to and enjoying the benefits of becoming a part of a destination vacation club.
While these travel incentives are not free, they are offered at deeply discounted rates that simply cannot be beat and at prices that cannot be found anywhere else in the industry. A week-long stay at any one of these properties will cost qualifying vacation presentation attendees about $300, which comes out to a rate of about $39 a night, including fees and taxes. This is an incredible deal on accommodations that would normally retail for anywhere from $1,500 to $2,000 per week. These condominium packages are located throughout the most beautiful and most sought-after locations around the world and travelers are sure to enjoy a wonderful vacation at such a low price.
Global Travel Network is a pioneer in the movement throughout the travel industry to disclose more information and be transparent about what travel incentives are, how they work, and how travelers can take advantage of these unbeatable rates. GTN's website, notfreetrips.com, is the ultimate resource, detailing each of the travel incentive packages that this destination vacation provider offers to those who agree to and attend its sales presentations. In addition to detailing which offers travelers can choose, the qualifications that people must meet in order to use these travel incentives are laid out in a very detailed format.
Global Travel Network is excited to offer yet another incredible travel incentive for attendees to its sales presentations to enjoy. For more information about how to book a sales presentation to learn about all of the benefits of becoming a member of this destination vacation provider, contact http://www.mygtn.com.
******
Press release distributed by Reputation Maxx, a leader in online reputation management and part of a family of companies that includes Prensa Ahora and Enterate Ahora.